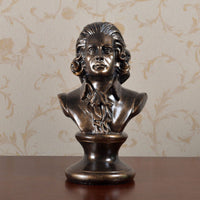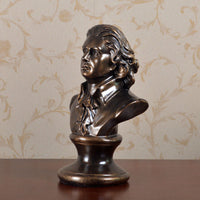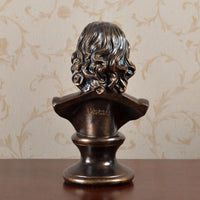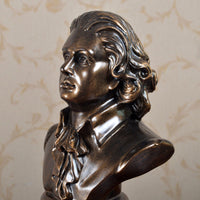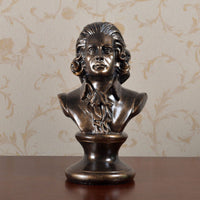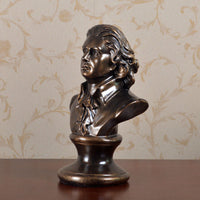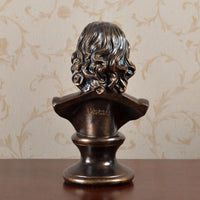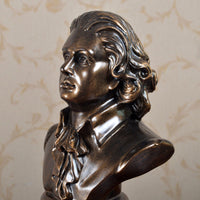 Wolfgang Amadeus Mozart Statue
The prodigy from Salzburg. The classical King of Vienna (sorry, Salieri). The party animal who could write you under the table and then play his composition (starting with a K, of course) upside down. The man who puts the magic in The Magic Flute and got Figaro and Susanna hitched. Mozart needs no introduction, as fun as he is to dream about. He is a composer so ingrained in every musician—no matter the age or instrument—that he would be right at home on top of your piano or in your studio. You know you have to practice his pearly runs daily. You might as well have him hang out with you in the practice room while you do it.
This Wolfgang Amadeus Mozart statue measures 7.0 x 5.5 x 11.8 inches (18 x 14 x 30 cm). As it is made of resin, it may melt under extreme temperatures, and so you should not place it near a fireplace or candle, or expose it to strong direct sunlight. The color may vary slightly from the images shown here.