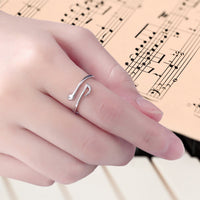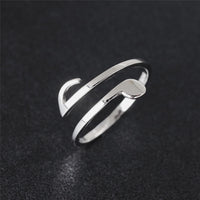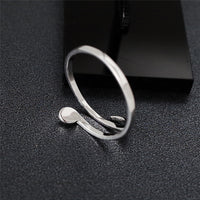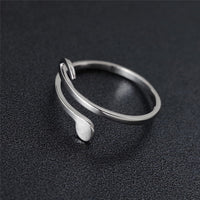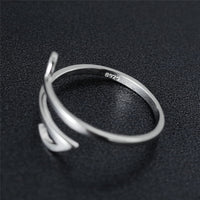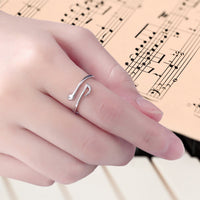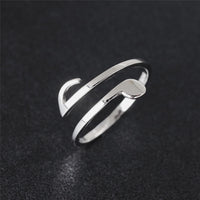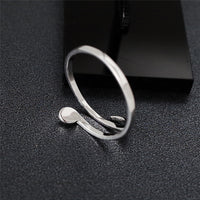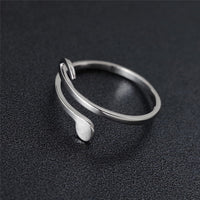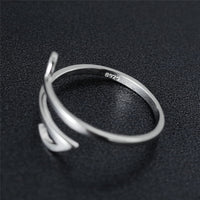 Winding Eighth Note Silver Ring
This fantastical ring is sure to add an enchanted air to any hand it graces. Its whimsical design portrays an eighth note that has been stretched lengthways. The note flag and the note head bookend the ring, while the elongated steam spirals around your finger.
Polished 925 sterling silver adds an aura of timelessness to this imaginative piece. The ring has a resting diameter of 0.65 inches (1.6 cm), but its openwork style means that it easily adjusts to fit a variety of ring sizes.