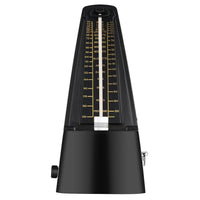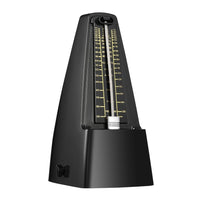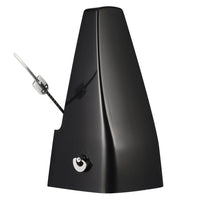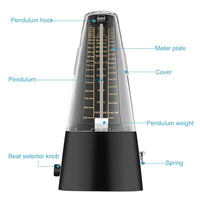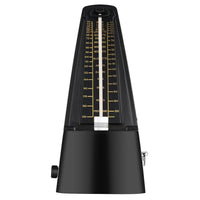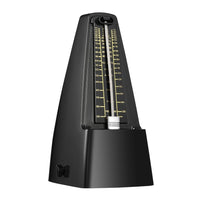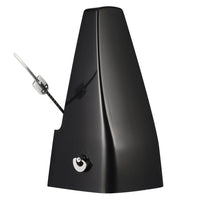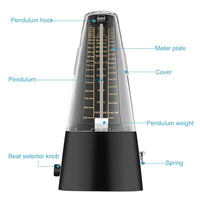 Wind-Up Metronome With Black Finish
Chic and minimalist in design, this mechanical wind-up metronome will be the perfect addition to your studio. Gold lettering and a contrasting silver pendulum add an elegant touch to its smooth black finish, which would fit particularly well to a black grand piano or upright.
The metronome works in a tempo range from 40–208 bpm and includes a beat selector function that allows you to highlight every second, third, fourth, or sixth beat. It is 7.9 inches (20 cm) tall, 4.6 inches (11.8 cm) wide, and 4.1 inches (10.5 cm) deep, and it weighs 15.4 ounces (436 g).