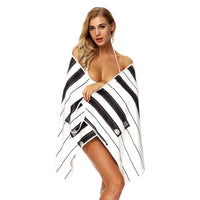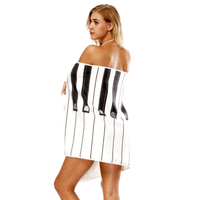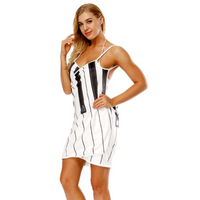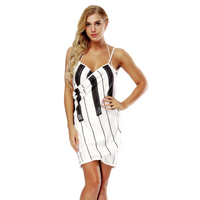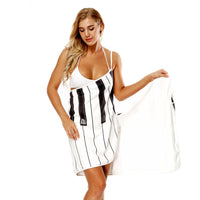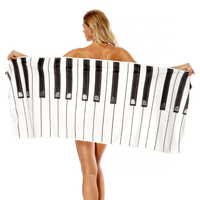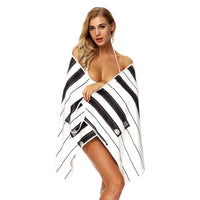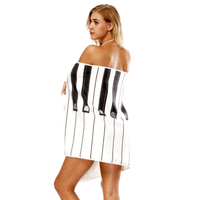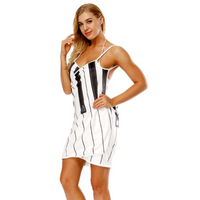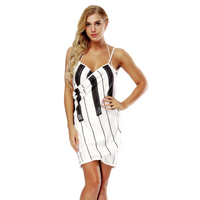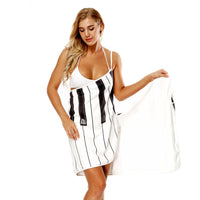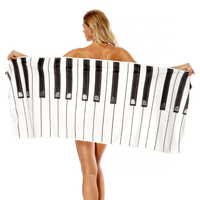 Wearable Piano Beach Towel
A product that has more than one use is always a bonus, but three uses? That's a gem! This multi-use wearable towel can be worn as a boho-chic halter dress, wrapped around your shoulders, or placed on the ground to lay out. It features a printed black and white piano keyboard that will contrast beautifully with your tan, the soft sand, and whatever body of water you're lucky enough to take a dip into.
This wearable towel is made of 100% polyester with the image printed on the fabric. It measures 64 x 26 inches (163 x 66 cm).
Disclaimer: Note that the black keyboard pattern is not actually accurate; however, as seen in the images, this is barely noticeable when the towel is worn.