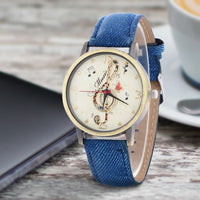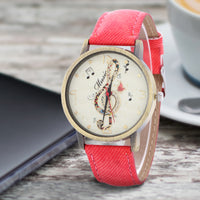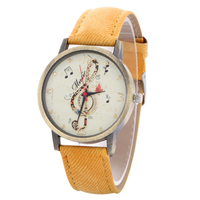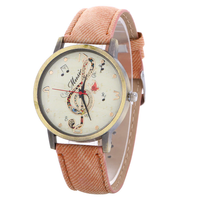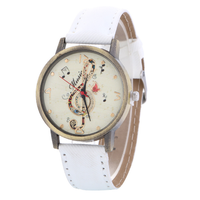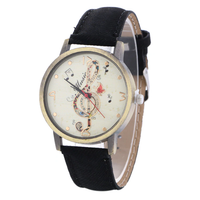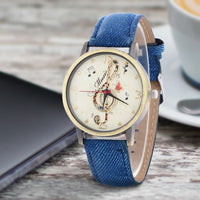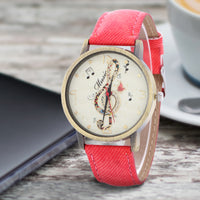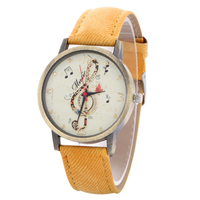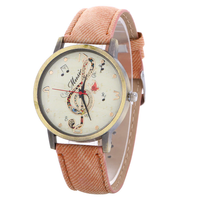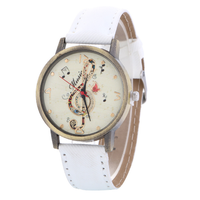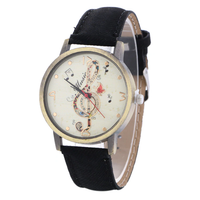 Watch With Classic Treble Clef Design
This quartz watch comes in a classic, yet stylish treble clef design, with both the dial's numbers and the clef's outline printed in thick gold-colored ink (matching the case). It is suitable for both men and women, young or old. Get it as a great thoughtful gift for your musician friend or relative, or simply as a treat for yourself to enjoy.
Choose from six colors for your adjustable denim wristband, which is 9.7 inches (24.5 cm) long and 0.8 inches (2 cm) wide. The watch's dial has a glass crystal and is 1.6 inches (4 cm) in diameter.