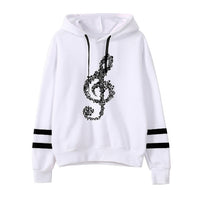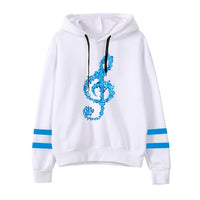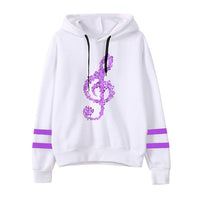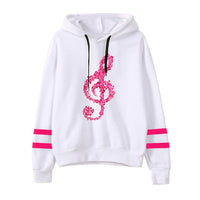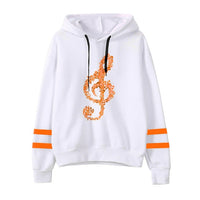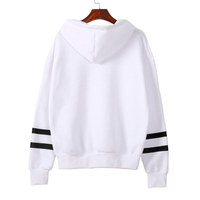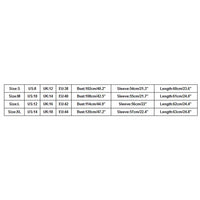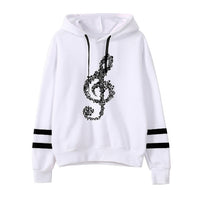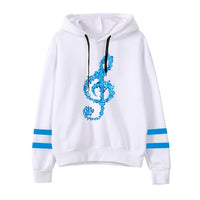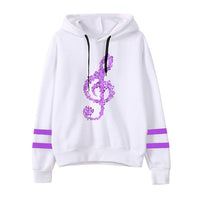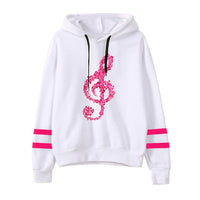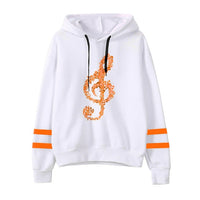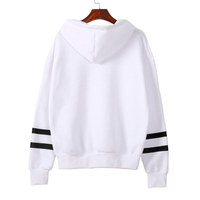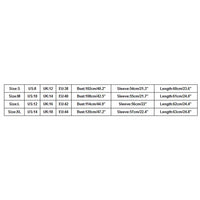 This hoodie mixes sporty striped accents with a gorgeous treble clef graphic that is formed from many smaller twirling clefs. This stylistic mixture of sporty and decorative makes this a wonderful unisex sweatshirt that can be integrated in many different styles of dress.
The graphic and stripes are available in five color options against a crisp white fabric. It is made from 100% cotton, which is breathable, strong, and gentle enough for those with more sensitive skin.
Important: Please pick your size based on the table below. Note that these hoodies' sizes may differ from standard US sizes, and that they differ from those of other items in our collection! Please be aware of our Returns & Refunds Policy.
Size
Length
Chest Circmfr.
Sleeve Length
Letter
US/UK/EU
in
cm
in
cm
in
cm
S
8/12/38
23.6
60
40.2
102
21.3
54
M
10/14/40
24.0
61
42.5
108
21.7
55
L
12/16/42
24.4
62
44.9
114
22.0
56
XL
14/18/44
24.8
63
47.2
120
22.4
57