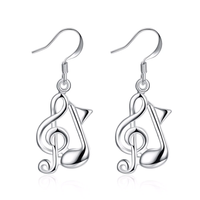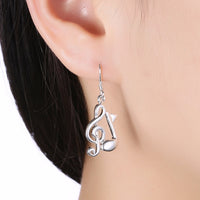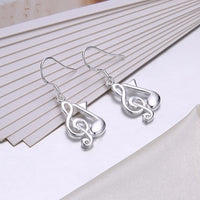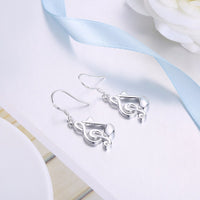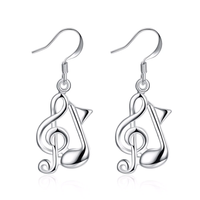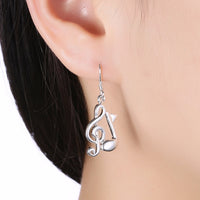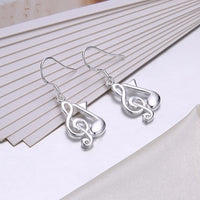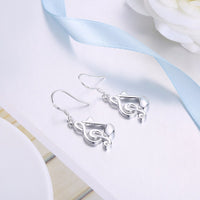 Treble Clef & Eighth Note Drop Earrings
A treble clef and an opening eighth note feel poised to launch into a soaring and impactful score. The symbols artistically meet to form an abstract heart shape cast in silver-plated copper. With their romantic undertone, these earrings are a creative way to translate your love of music to your wardrobe.
When laid flat, these earrings measure 1.2 inches (31 mm) in length from the top of the hook to the bottom of the treble clef, while the charm alone is 0.43 inches (11 mm) wide. Each earring weighs 0.03 ounces (0.9 g).