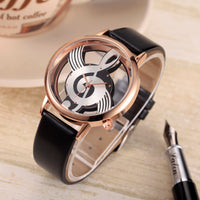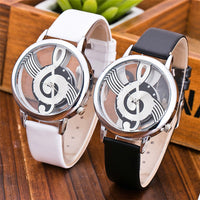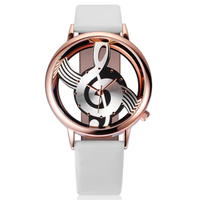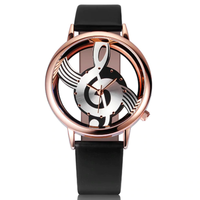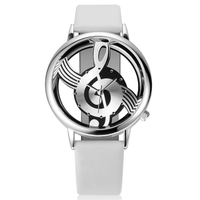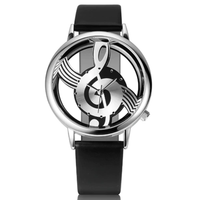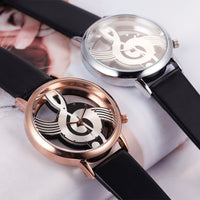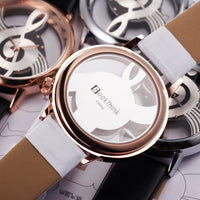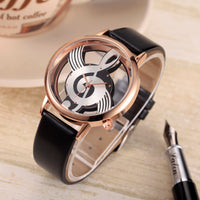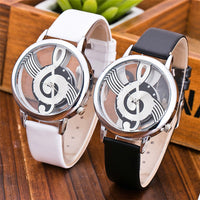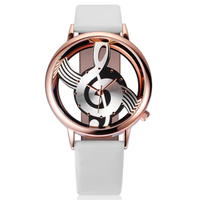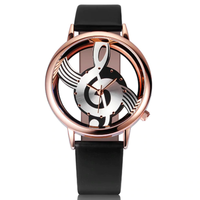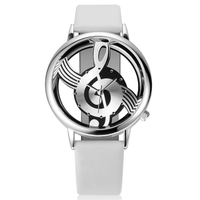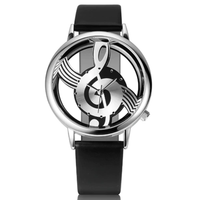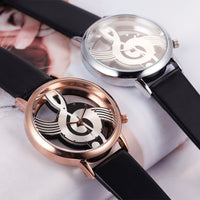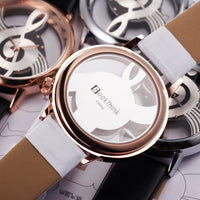 Our bestselling item is now on sale for a limited time only! Whether as a well-deserved little treat for your Corona-tortured self, or as a thoughtful gift for your music-loving friend (birthdays always come sooner than expected…), don't let this chance slip by!
This stainless steel quartz watch's unique design is centered around a treble clef on a diagonal wave of five staff lines, with the clef's center spiral serving as the watch's dial. The two glass covers on the front and back give this watch its light transparent appearance. You can choose between a rose gold-colored and a silver-colored stainless-steel case, and between a black and a white wristband.
The wristband is 9.1 inches (23 cm) long and 0.7 inches (18 mm) wide, and the watch's case is 1.6 inches (40 mm) in diameter and water resistant up to a pressure of 3 bar.
NEW: For just $5 extra, you can also get this watch with a robust stainless-steel wristband – CLICK HERE!