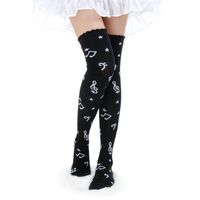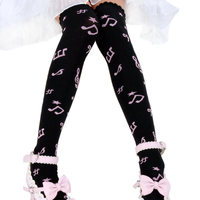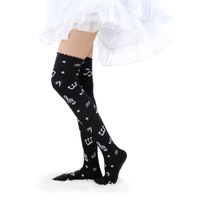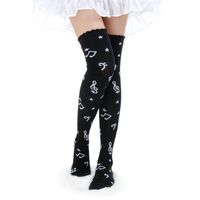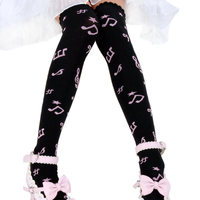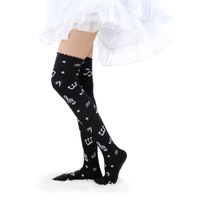 Thigh-High Note Stockings
Thigh-highs are a fun and feminine cut that radiate style with a touch of sauciness. This thicker style is a great choice for the spring, or for the fall when you still want to show a little bit of leg before the winter sets in. Flaunt this pair's design in full by wearing them with shorts, dresses, and skirts that fall above their hem.
These stockings are available in three color options that include black tights with either white or pink notes, and white tights with pink notes. They are made of warm and breathable cotton and are 20.8 inches (52 cm) long. This item cannot be returned.