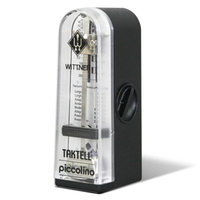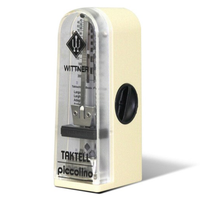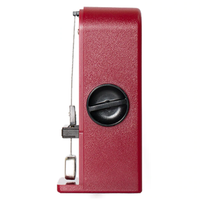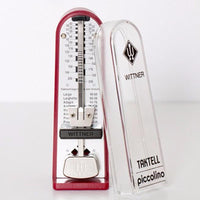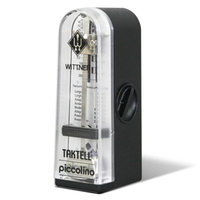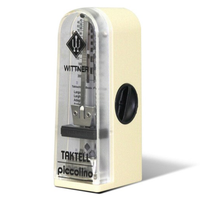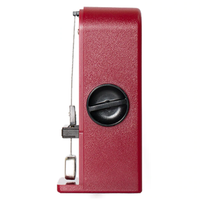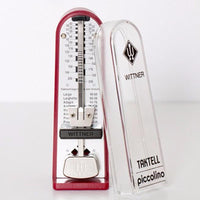 Taktell Piccolino Mini Metronome
German engineering and design yield this sleek and intricate metronome with a dash of old-school rock-and-roll appeal. It comes with a removable cover to protect  it from dust and a detachable side knob for easy cleaning.
This wind-up metronome is a great choice for detail-oriented players who also respect aesthetics. It works in a tempo range from 40–208 bpm and is available in a black, red, or ivory shell to best suit your design scheme. It is 4.3 inches (10.9 cm) tall, 1.4 inches (3.5 cm) wide, and 2 inches (5 cm) deep.