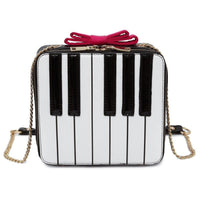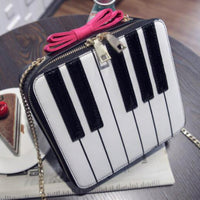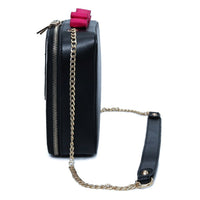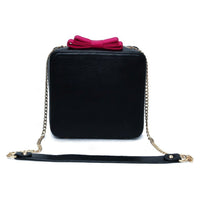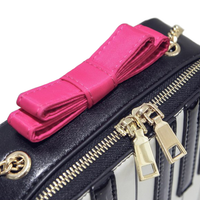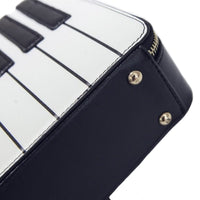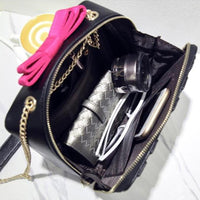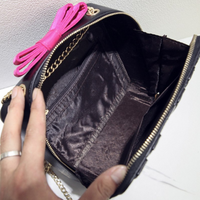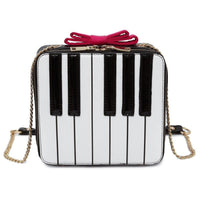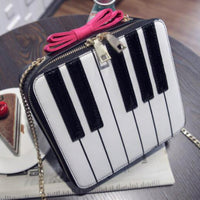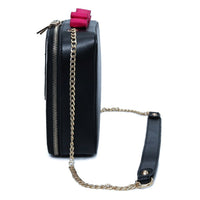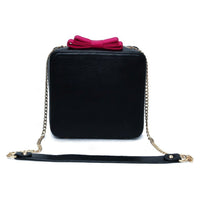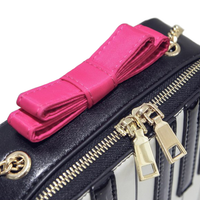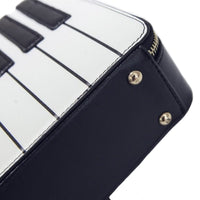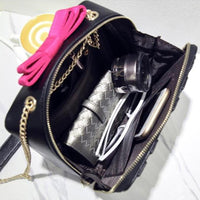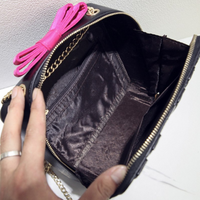 Square Keyboard Purse With Pink Bow
This handbag, which prominently displays the 12 keys of the piano on its front, has a compact quadratic design that conveys your love for the arts with feminine elegance. Its strap is made of a delicate yet strong gold-colored chain, with a small leather strip in its center that will comfortably rest on your shoulder. It is topped off with a pink bow that tastefully complements the bag's black leather and gold-colored zipper. Its carefully crafted interior has one large compartment with a side pocket that is protected by an additional inner zipper.
This bag is made from high-quality PU leather, is 7.5 x 7.1 x 2.8 inches (19 x 18 x 7 cm) in size and weighs 0.9 pounds (410 g).