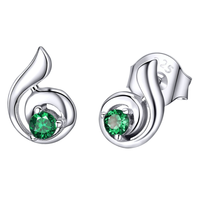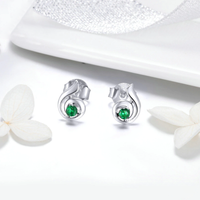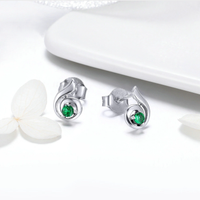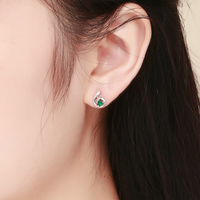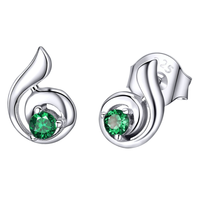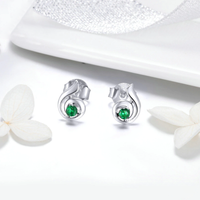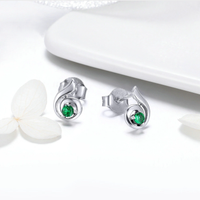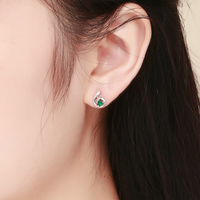 Spiral Swish Zircon Silver Studs
Chunky, satiny silver whorls spiral and swish into an inventive and eye-catching G-clef. The stud's forceful curves bend as arched lashes around an emerald-colored zircon gem that glints with as much intrigue as a glistening eye.
If you are looking for a pair of earrings with an extra hint of depth, this pair's oxidized silver accents add a subtle dimensionality to the 925 sterling silver frame. Each measures 0.27 x 0.39 inches (7 x 10 mm) and weighs 0.025 ounces (0.7 g).