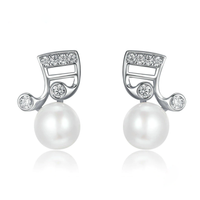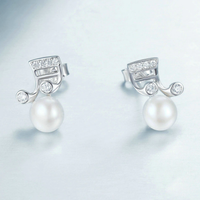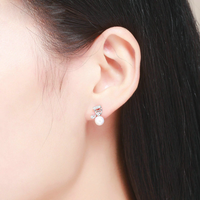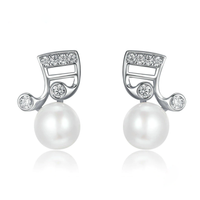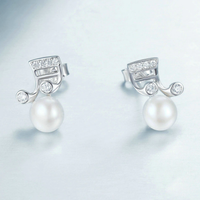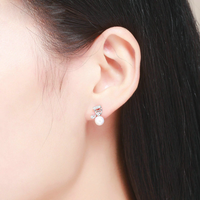 Smiling Sixteenths Silver Studs
Expressively swinging and enchantedly sparkling sixteenth notes lend a flourish of movement to this pair of tasteful studs. These playfully poised notes, which are perched on top of a timeless pair of freshwater pearls, curve as our lips into soft smiles after having whimsical secrets, like those emanating from the works of Chopin or Debussy, whispered into our ears.
Stylishly alight soul and lobe alike with pearls 0.24 inches (6 mm) in diameter that add their luster to zircon-laden notes cast in 925 sterling silver. Altogether, these studs measure 0.31 x 0.47 inches (12 x 8 mm) and weigh 0.05 ounces (1.4 g).