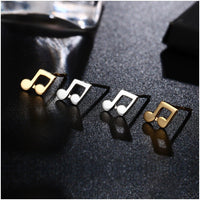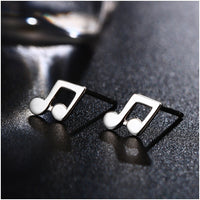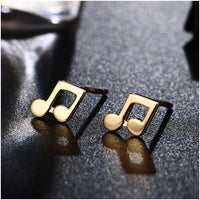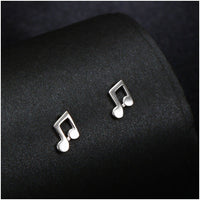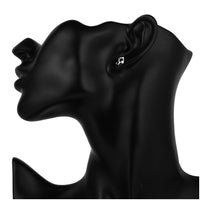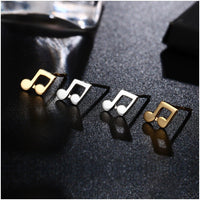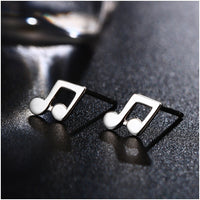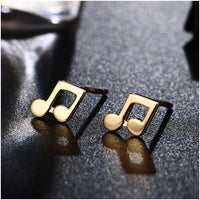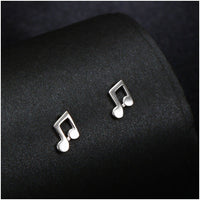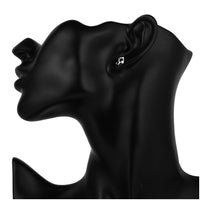 Silver/Gold-Plated Eighth Note Studs
Unembellished studs shaped into jauntily slanted beamed eighth notes share the same kind of sophistication as a simple pair of ball studs or hoops. A perfect addition to the jewelry box of a mature music lover with a more understated style, or for a young adult.
These earrings are available in 925 sterling silver and gold-plated styles. They are each 0.24 inches (6 mm) wide and weigh 0.005 ounces (0.2 g).