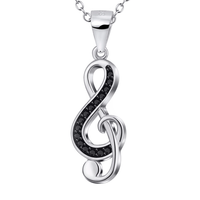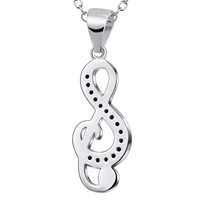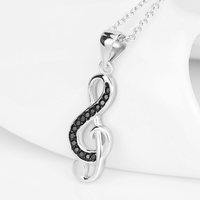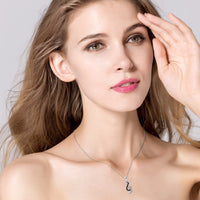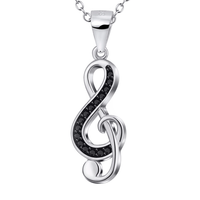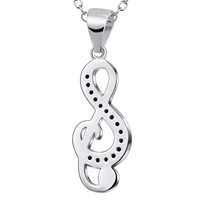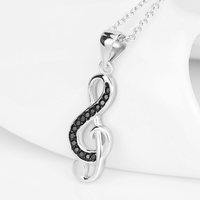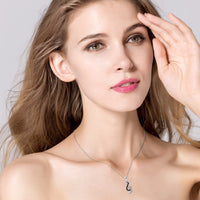 Silver G-Clef Necklace With Black Inlays
Fifteen black cubic zirconia inlays follow the gentle line of a treble clef's curving spine. The striking black gems seem to be on the verge of bloom like unfolding black roses. This necklace will perfectly complement any lady's favorite little black dress, or a sleek and perfectly tailored suit, especially one with a plunging neckline.
Both chain and pendant are made from solid 925 sterling silver. This necklace is 18 inches (45 cm) long and is made from chain links 0.05 inch (1.2 mm) in diameter. The pendant is 0.33 x 1.02 inches (8.4 x 26 mm) in size and weighs 0.09 ounces (2.5 g).