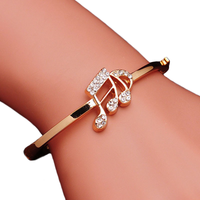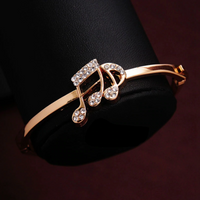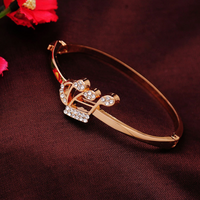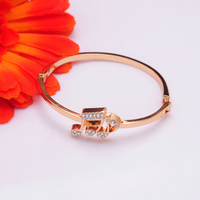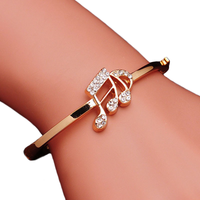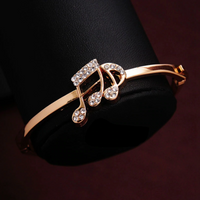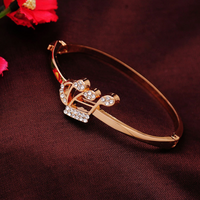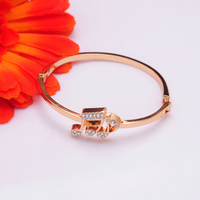 Rose Gold-Plated Crystal Note Bracelet
Rose gold carries the same romantic allure as a bouquet of roses, but unlike those, its beauty can be enjoyed over and over again. This bangle's rose gold-plated band is complemented by a lavish charm made up of three musical notes studded with authentic Austrian crystals.
This gorgeous bracelet is made from rose gold-plated zinc alloy. Its strap has a diameter of 2 inches (5.1 cm), and the note charm is 0.59 inches (15 mm) long and 0.63 inches (16 mm) wide.