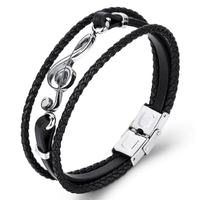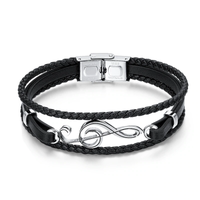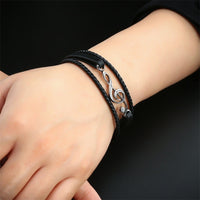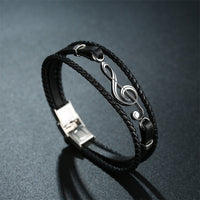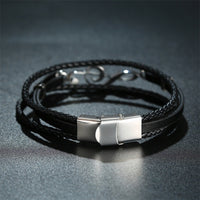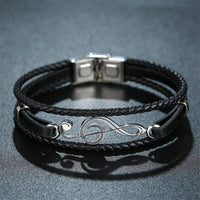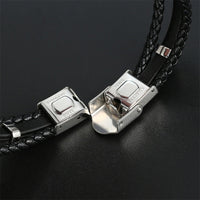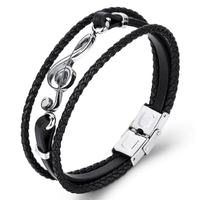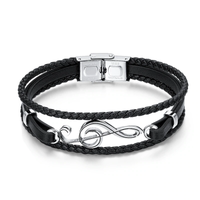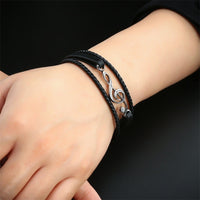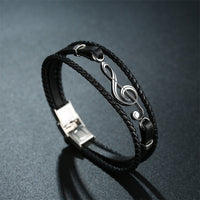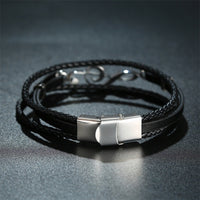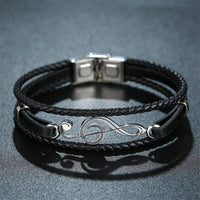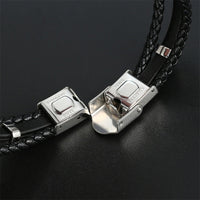 Rope & Leather Bracelet With G-Clef
This bracelet's stately, stainless steel treble clef exudes stature and sophistication. The central clef has been affixed by rings with two sleek strips of glossy leather, which are bordered by playfully plaited leather strands.
Altogether, this bracelet is a harmonious mixture of elegance and casual cool and will make a stylish accessory for rock and classical musicians alike. The strap measures 7.1 inches (18 cm) in length.