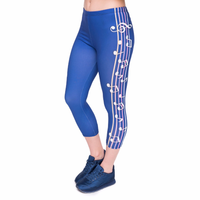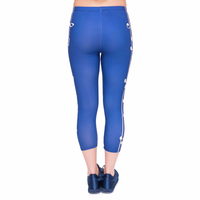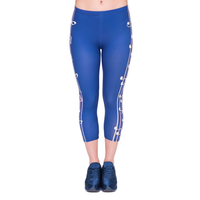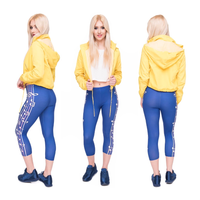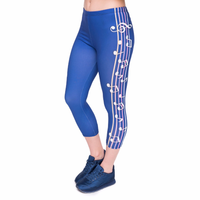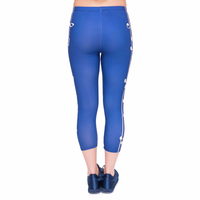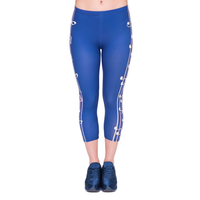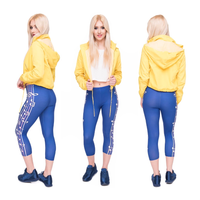 Rhapsody In Blue Leggings
The playful cuts and colors of the 1980s will never really go out of style – on these blue capri-style leggings they shine with full force! Their three-quarter length emphasizes stretchiness and ease of movement, perfect for exercise, sports, and stretching to keep you limber between your practice sessions.
These eye-catching leggings will brighten up your collection of athletic and leisurewear and will make staying active that much more fun. They are made from a polyester and spandex blend and are one size fits most.
Important: Please carefully check whether this size will fit you based on the table below. All measurements were made in the leggings' stretched state (i.e., while worn). Please be aware of our Returns & Refunds Policy.
Waist
Hips
Length
inches
cm
inches
cm
inches
cm
26.0–31.5
66–80
37.8–45.7
96–116
27.6
70