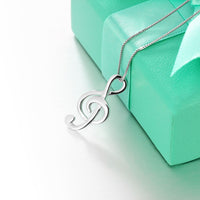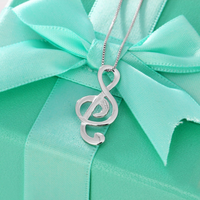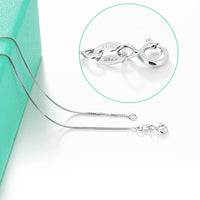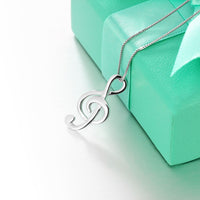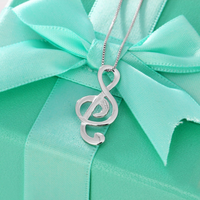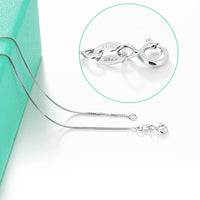 Polished Silver G-Clef Necklace
This necklace has a plain silver treble clef pendant, whose modern design and wide round curves combine youthful style with classical charm. Its simplicity and striking shine will suit all ages, but will make an especially wonderful first necklace for young adults and teen pianists.
Both chain and pendant are made from solid 925 sterling silver. This necklace is 15.7 inches (40 cm) long and has a 2 inch (5 cm) extension. Its pendant is 0.47 x 0.98 inches (12 x 25 mm) in size.