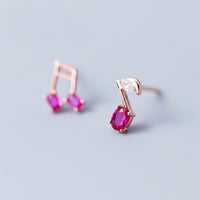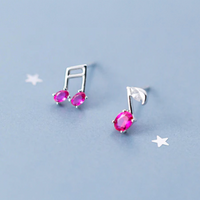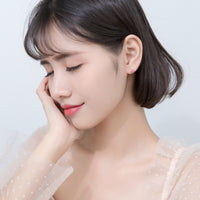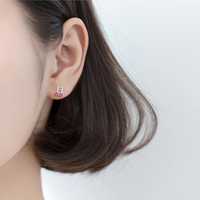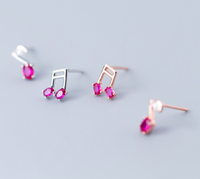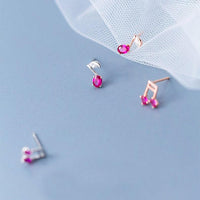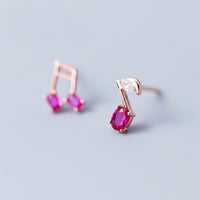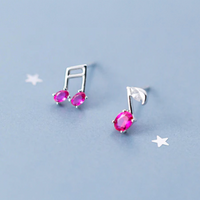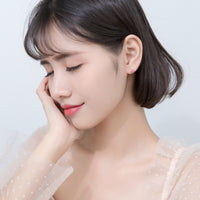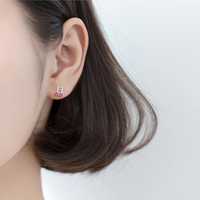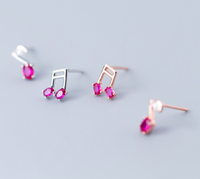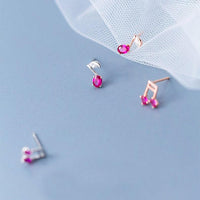 Pink Kiss Music Silver Studs
Blow a kiss of color across each ear with these lively studs. Hot pink gems intensify the natural flush of lips and cheeks to help you glow. The individual eighth note has a pearly white zircon stone embedded in its flag for an extra wink of charm.
If you are looking for a slightly more unique accessory, opt for the flamboyant rose gold-colored variant, or stay classic with bright 925 sterling silver frames. The beamed stud is 0.25 inches (6.5 mm) wide and 0.31 inches (8 mm) long, and each gem is 0.12 inches (3 mm) wide. The individual note measures 0.19 inches (5 mm) in width and 0.35 inches (9 mm) in length, with a 0.16 inch (4 mm) tall pink gem.