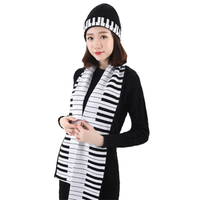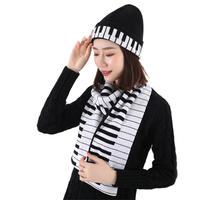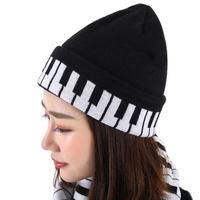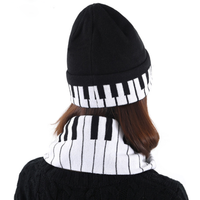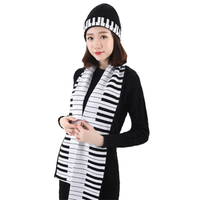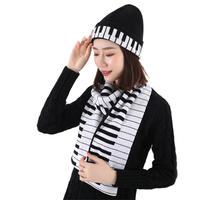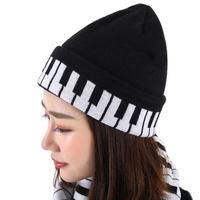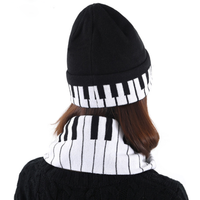 Get all wrapped up in this charming and cozy set consisting of a scarf and a beanie hat with matching piano keyboard designs. Great for both fall and winter, it is sure to become your new staple cool-weather accessory. Pair these pieces with chunky sweaters and cardigans, warm boots, and the all-important black winter coat for a chic and sophisticated look.
This set will add a sprinkling of personality to your outfits when the sky overhead becomes dreary and gray. The scarf is 79 inches (2 meters) long and 11 inches (28 cm) wide. Both the beanie and scarf are made of acrylic, and together the set weighs 7 ounces (200 g).
Please be aware of our Returns & Refunds Policy.