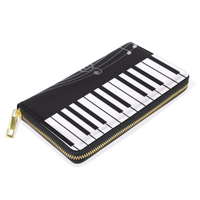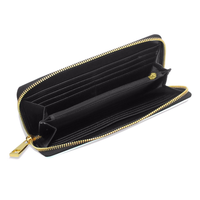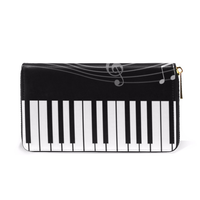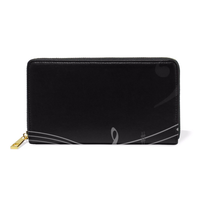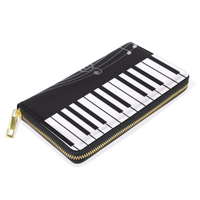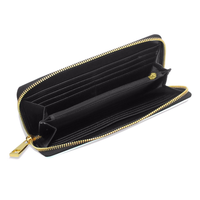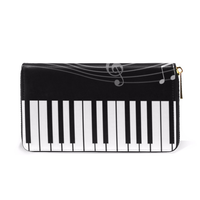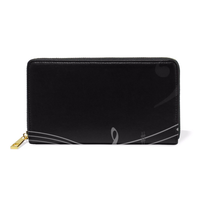 Piano Leather Wallet – Black
On the high end of our collection, we have this beautiful black wallet made from genuine leather, with a two-octave keyboard pattern on its front, and with a staff with a treble clef and two eighth notes winding across its spine.
Protected by a golden-colored outer zipper that can safely close and seal off the wallet, its generous interior offers 10 open compartments for your money, documents, and plastic cards, plus one additional compartment in the center that is secured by a second, inner zipper, ideal for holding your coins or other small items.
This wallet is 4.1 x 7.5 inches (10.4 x 19.1 cm) in size and weighs 6.8 ounces (194 g).