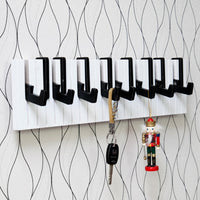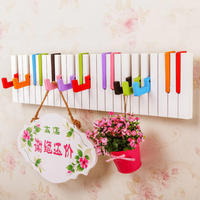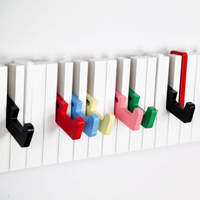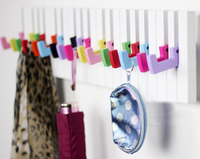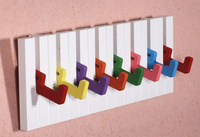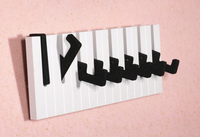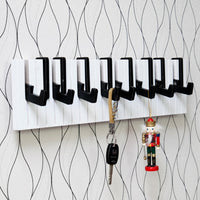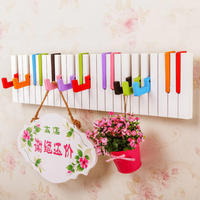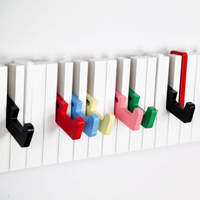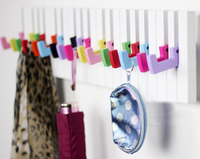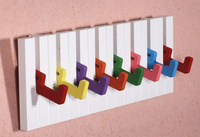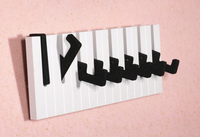 Piano Keyboard Wall Hooks
They say that you are what you eat, but what about what you wear? Is your wardrobe full of exclusively black clothing? Or do you live for patterns and rainbows on everything from clothes to accessories?
With our Piano Keyboard Wall Hooks, you can choose from classic black and white or delightfully colorful keys to hold your belongings. When pulled down, the charming keys are reminiscent of piano hammers and function as hooks, which are hanging at a slight decline. Let the rainbow of keys guide your organization of coats, umbrellas or towels like music guides your fingers along the keyboard of a piano.
These wooden hangers come in four size options ranging from 12 to 24 inches in width, with 5 to 16 hooks. The hanger can be fastened to the wall using the built-in mount (screws not included).
Disclaimer: Note that only the largest option features the proper piano keyboard pattern; in the other three sizes, the hooks are all equally spaced.