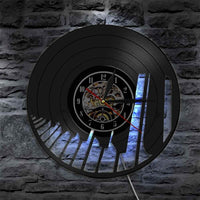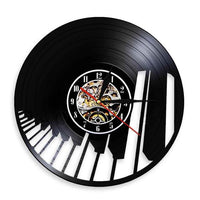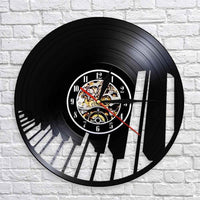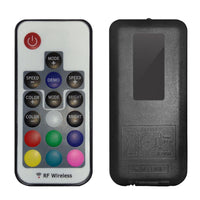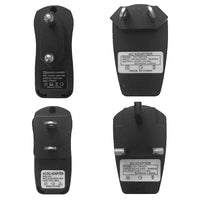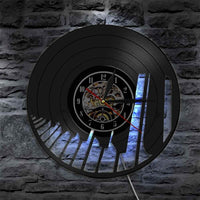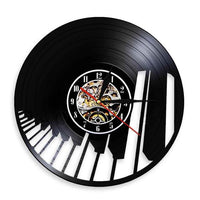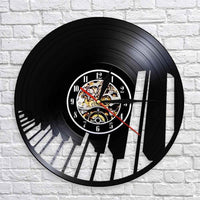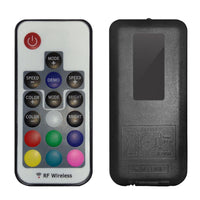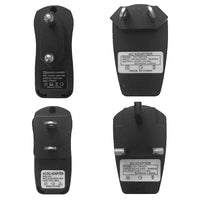 "Piano Keyboard" Backlit Vinyl Clock
Black keys melt into white keys in this classically designed clock, which was laser-cut out of an actual vinyl record. The cut edges allow the white keys to take on the color of whatever background you mount it on. Unique gears shine in the center of the record as a symbol of time-keeping.
If you select the LED option (powered by the included AC adaptor that matches the standard of your country), we will also send you a remote (battery included), with which you can choose from seven backlight colors and even start a light show!
The clock is twelve inches in diameter, made of high-quality vinyl, and has a silent, quartz-based motor (driven by two AA batteries, not included) that provides a calm environment, perfect even for your bedroom. The pointers are made from durable aluminum.