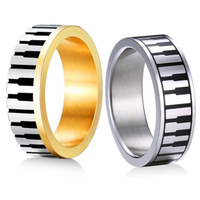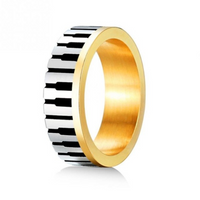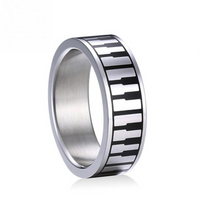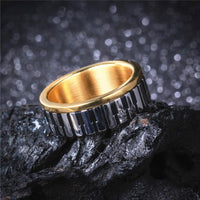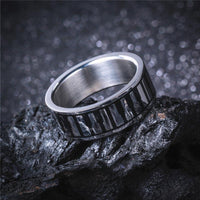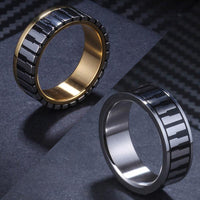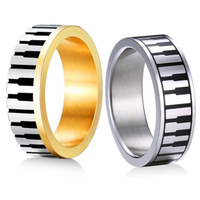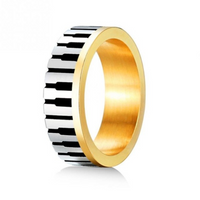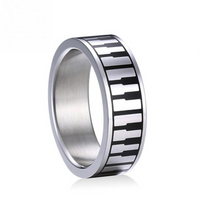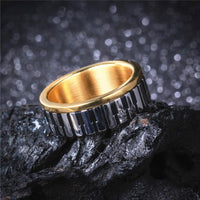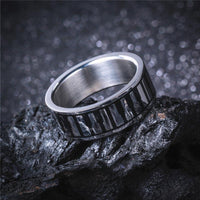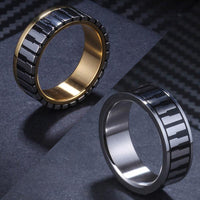 Piano Forever Fashion Ring
Music moves pianists' souls via the movement of their fingers. No matter whether you are passionately prancing on the keys like Mozart, pressing them as sympathetically as Satie, or wanting to carry the memory of your piano with you wherever you go, this ring is an inspired choice.
Express your admiration for this timelessly beautiful instrument with this ring, which is available in either gold- or silver-colored stainless steel. It is available in the nine size options listed below and measures 0.28 inches (7 mm) in width.
Diameter
Size
inches
cm
5
0.61
1.56
6
0.65
1.65
7
0.68
1.73
8
0.71
1.81
9
0.74
1.89
10
0.78
1.98
11
0.81
2.06
12
0.84
2.14
13
0.87
2.22