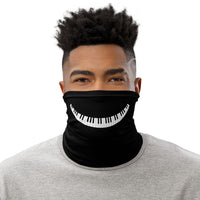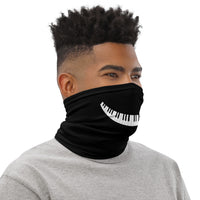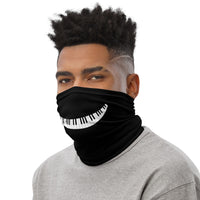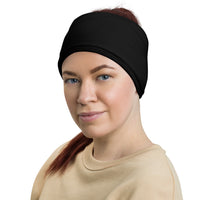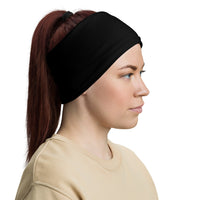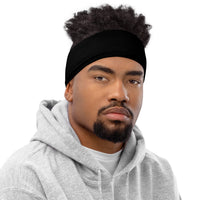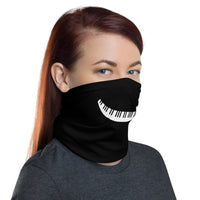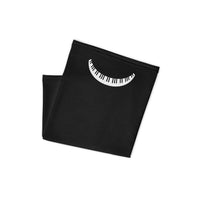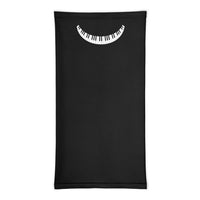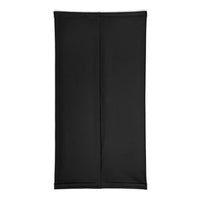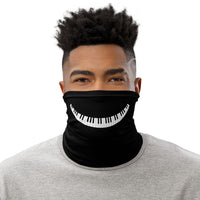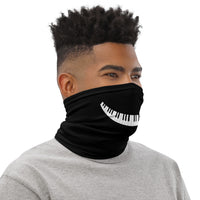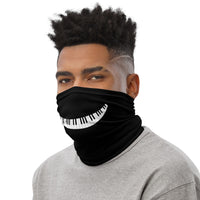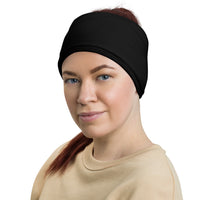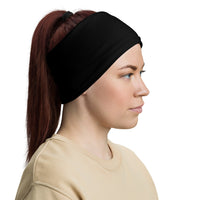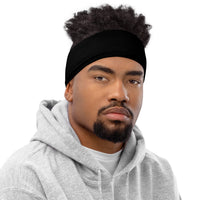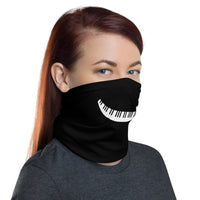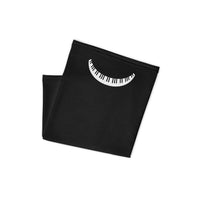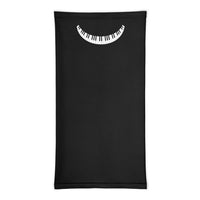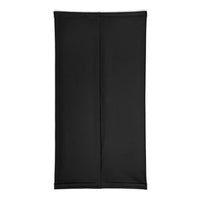 Are you looking for a mask to help protect you and others in these trying times, while at the same time bringing a smile back on your face and the faces of the people around you? Then look no further. Our versatile "neck gaiter" is a fashionable multi-functional accessory in the form of a stretchable tube-shaped band (95% polyester, 5% elastane) that can be used as a face mask, bandana, wristband, or neck warmer. By using it as a face mask, it will help in two ways:
You reduce your own chances of infection, by preventing you from subconsciously touching your face and mouth with your hands, which may have touched a contaminated surface before.
You help protect those around you, by holding back droplets when you cough or sneeze. (Remember that you may unknowingly be a disease carrier without currently showing any symptoms.)
Laid flat and unstretched, this neck gaiter has a circumference of 18 in (46 cm) and a height of 17 in (43.5 cm); one size fits all. It is washable and reusable. This item cannot be returned.
Disclaimer: Like most commercially available face masks, this item is not medical-grade equipment capable of filtering out a large percentage of airborne germs as you breathe in; however, in the absence of such gear, experts do recommend wearing masks such as this one for the reasons listed above. Please continue to follow the recommended guidelines of social distancing even while wearing this mask, in particular in regards to at-risk (e.g., elderly, sick, or immuno-deficient) individuals.