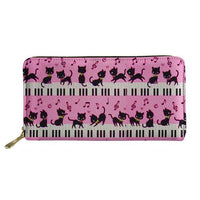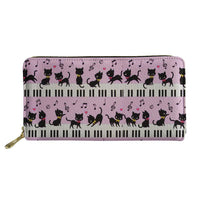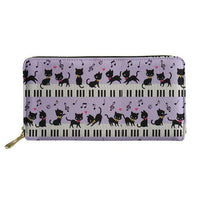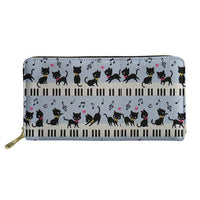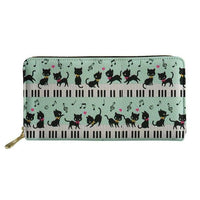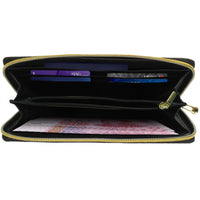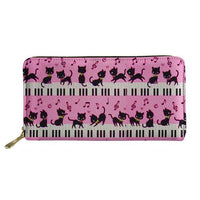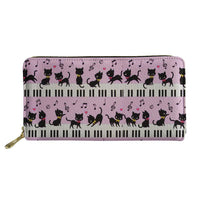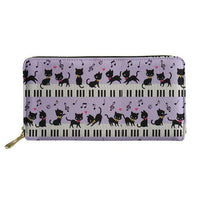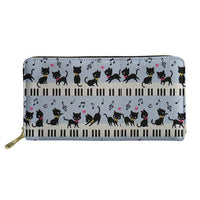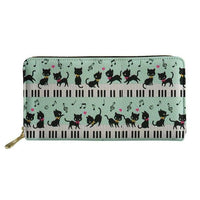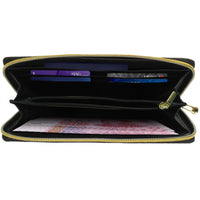 If you like something more playful, consider this wallet with kittens dancing on a keyboard. It is made from PU leather (choose from five different colors) and can be closed with a zipper to ensure that none of its contents can fall out. Its polyester interior is comprised of the following:
four slots for plastic cards,
a large pocket for passports or other large documents,
a large center pocket for coins and other small objects, which can be closed off with an additional zipper, and
two large compartments on either side of the center pocket, which can be used to hold your paper money or other large documents.
This wallet is 4.3 x 7.9 inches (11 x 20 cm) in size and weighs 4.9 ounces (140 g).
Two alternative designs of this wallet are available.