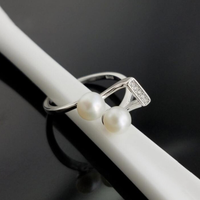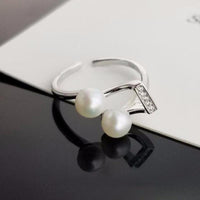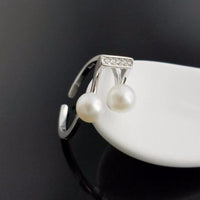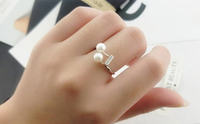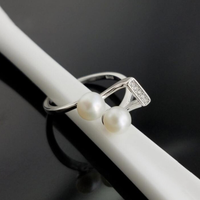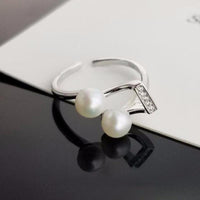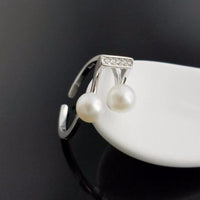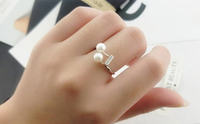 Pearl Eighth Note Sculpture Silver Ring
This inventive ring carries a similar intrigue to a piece of modern sculpture. Its jaunty zircon- and freshwater pearl-accented eighth note charm sits sideways on the finger, while the band has been cleverly designed with an open back to fit multiple ring sizes.
Choose the color that best suits your personal style by selecting from either midnight black, coral pink, idyllic lavender, or creamy white colored pearls on a 925 sterling silver frame. The charm measures 0.30 inches (7.7 mm) in width, and each pearl has a diameter of 0.2 inches (5 mm).