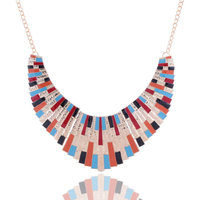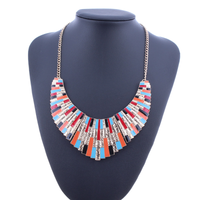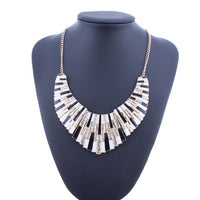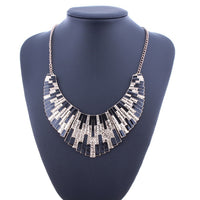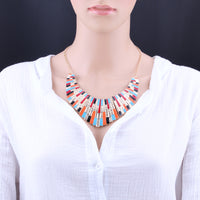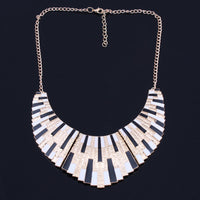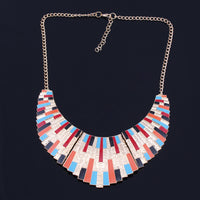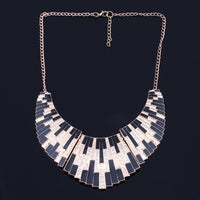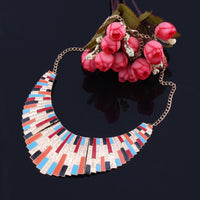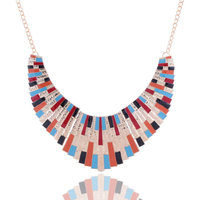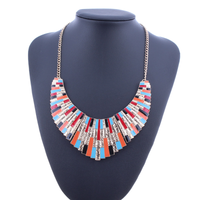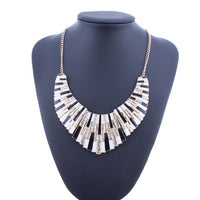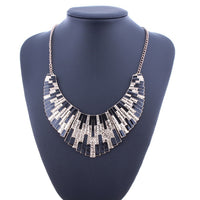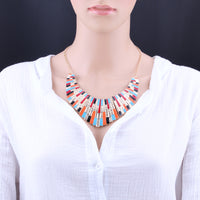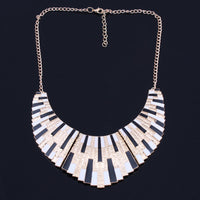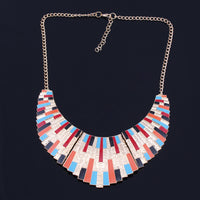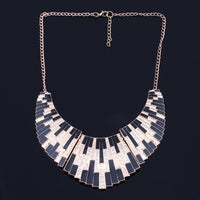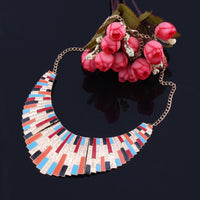 Necklace With Abstract Keyboard Design
Inspired by a piano keyboard, this artistic necklace dazzles with multicolored keys arranged to look like sun rays emanating from your face. Its unique shape, sparkle, and bright color palette will perfectly complement your radiant smile. 
This necklace is made from zinc alloy with enamel coating and comes in three color patterns to choose from. The chain is 13 inches (33 cm) long (note that the pendant effectively makes it longer), and has a 2 inch (5 cm) extension. The pendant is 5.2 inches (13.2 cm) wide and at its lowest point has a height of 2.1 inches (5.3 cm). The entire necklace weighs 1.6 ounces (46.5 g).