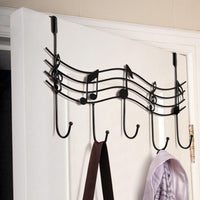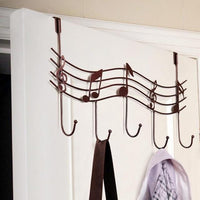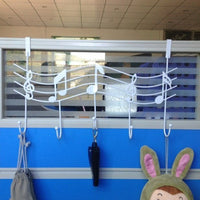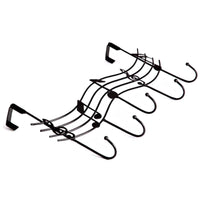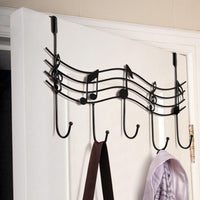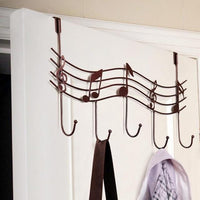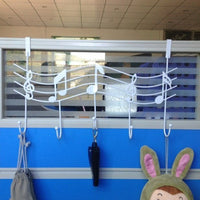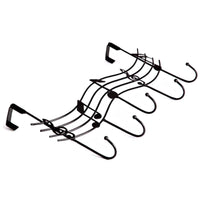 Musical Medley Door Hanger
Cheerful clefs and notes sway on a wavy staff in our Musical Medley Door Hanger. Five hooks hang down at a uniform height, letting your belongings float below the staff. If you are looking for a storage solution without the permanent use of screws or brackets – such as for a dorm room, an apartment, or even hanging off the wall of a cubicle – this door hanger is the perfect key for your decorating composition.
The Musical Medley Door Hanger is made of iron, is available in three colors, and measures 18x2x11 inches. To install it, simply hang it on top of your door for easy installation.
Disclaimer: Standard doors inside the house typically still close properly with these hangers installed; however, to avoid any damages to your door frame, we strongly recommend that you assess the situation for your specific door, by once closing your door very carefully right after the installation.