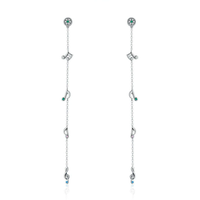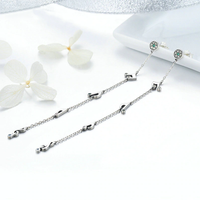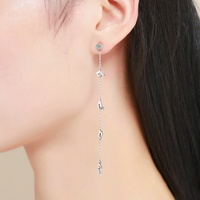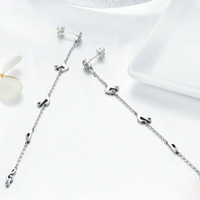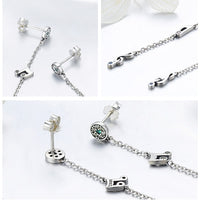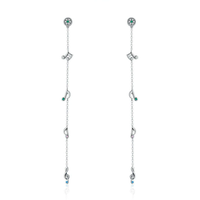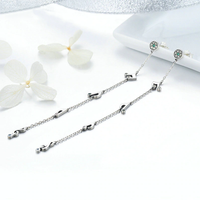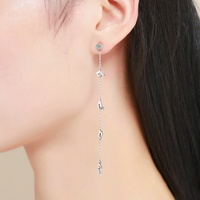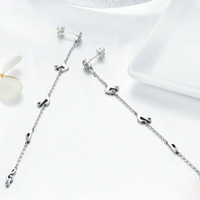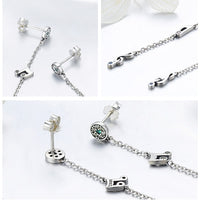 Music Score Silver Drop Earrings
Drawing inspiration from charm bracelets, these cascading drop earrings trail gem-encrusted notes down their tails to be anchored by a treble clef's forceful twirl. Each strand can be imaginatively read from bottom to top as if it were an opening bar!
Colorful gems in greens, pinks, and blues pop as romantic kisses of color against the zircon stones, oxidized silver chain, and 925 sterling silver charms. Each strand measures 3.6 inches (9.2 cm) in length and weighs 0.04 ounces (1.2 g).