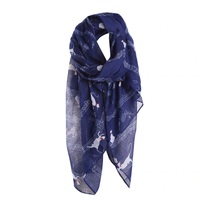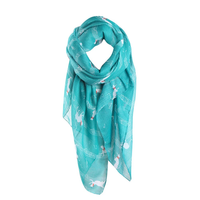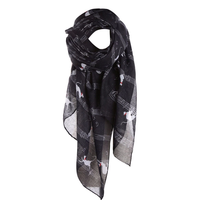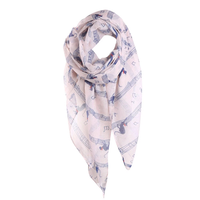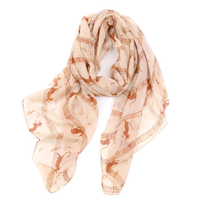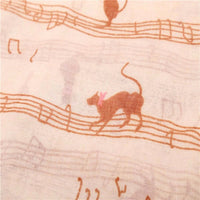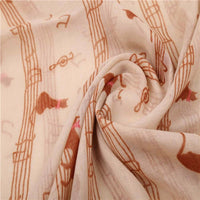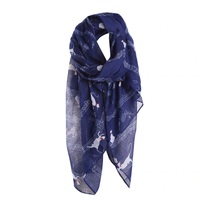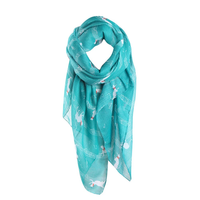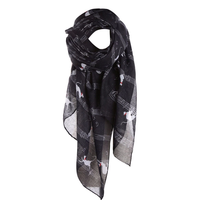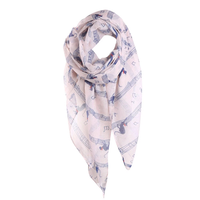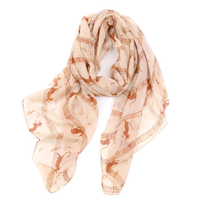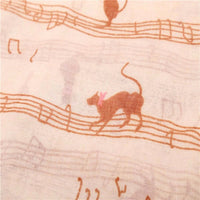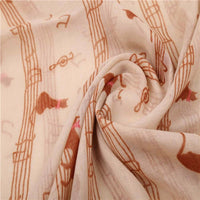 Jazzy cats stretch and sidle along this lightweight voile scarf, emulating the loops and curves of the musical notes they slink among. If you are both a piano and a feline fan, you'll be lucky to show off your dual loves with this pretty and graceful accessory.
Choose from seven color options that range from basic black to a variety of pastels. The scarf is 70.9 inches (180 cm) long and 35.4 inches (90 cm) wide. Its large size makes it versatile enough to be worn as either a scarf, shawl, or head wrap.
Please be aware of our Returns & Refunds Policy.