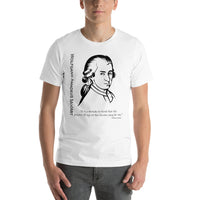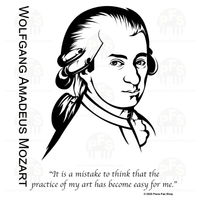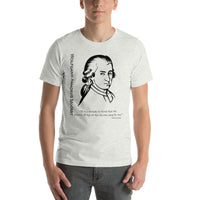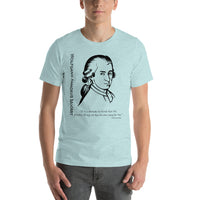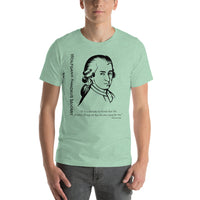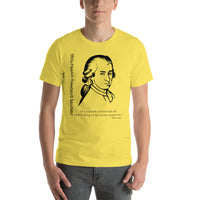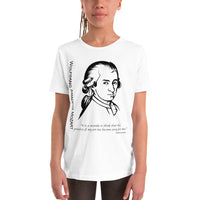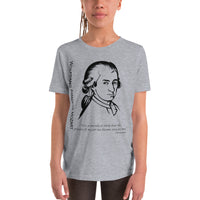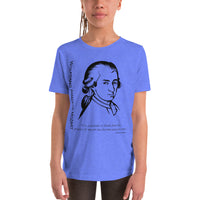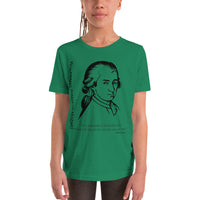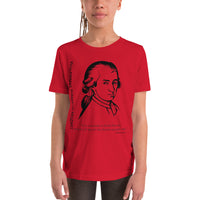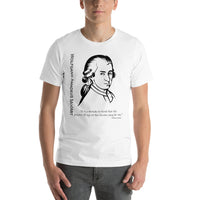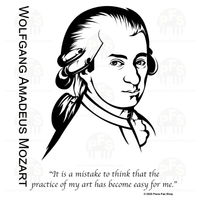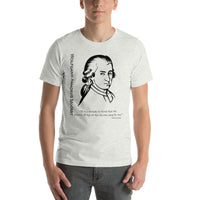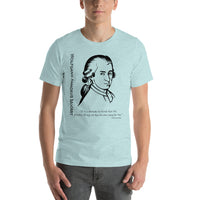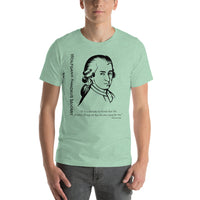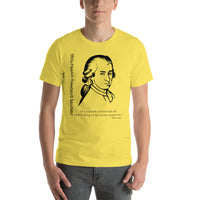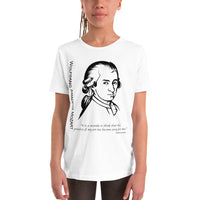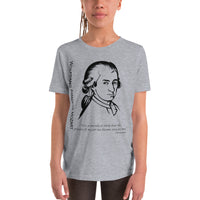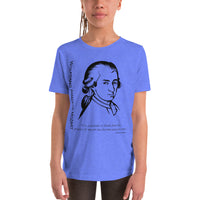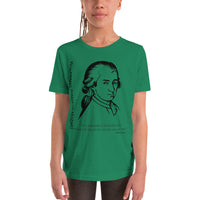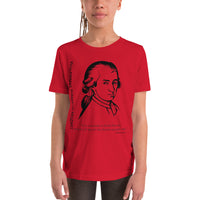 Mozart Silhouette T-Shirt
BUNDLE DISCOUNT: Buy 3 SHIRTS OR MORE (any design) and get $10 OFF at checkout!
Wolfgang Amadeus Mozart (1756–1791), the Austrian child prodigy and composer of the Classical period who began touring to perform for European royalty at the age of six, has secured his place in history and in people's hearts for all eternity, thanks to his music's seemingly effortless purity and simplicity, even in his most complex arrangements, which he famously used to write in one go and without the need for any corrections.
Express your love of music and your appreciation of the arts by displaying the silhouette of this personified symbol of ingenuity on your shirt, along with the composer's inspirational quote that reminds us all that even the best geniuses of humankind could not have achieved their greatness without hard and persistent work: "It is a mistake to think that the practice of my art has become easy for me."
Hand-drawn by our skilled silhouette artist Tarmizi Ziartz based on Barbara Krafft's famous posthumous portrait of Mozart from 1819.
Pre-shrunk, and made from 100% combed and ring-spun cotton (non-white fabric contains some polyester), this T-shirt feels soft and lightweight, with just the right amount of stretch. Its cut is designed to be comfortable and flattering for both men and women.
Important: Before adding this shirt to your cart, please use the menus above to pick your desired size and color (see the table below for detailed size information). Kids sizes and adult size XS have limited color options. Be aware of our Returns & Refunds Policy.
Length
Width
US Size
in
cm
in
cm
Kids – S
21
53
15
39

Kids –

M
22
56
16
41

Kids –

L
23.5
59
17
44

Kids –

XL
24.5
62
18
46
Adults – XS
27
69
16.5
42

Adults –

S
28
71
18
46

Adults –

M
29
74
20
51

Adults –

L
30
76
22
56

Adults –

XL
31
79
24
61

Adults – X

XL
32
81
26
66