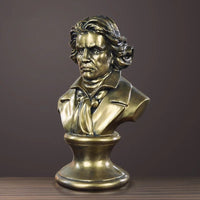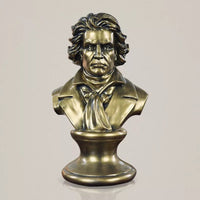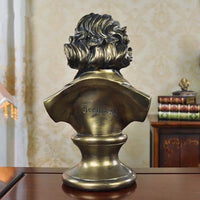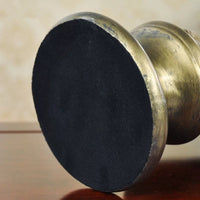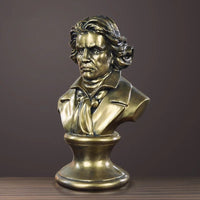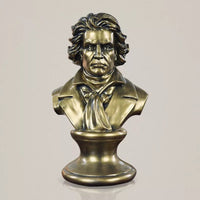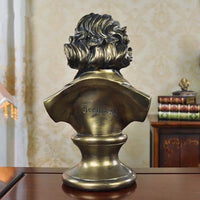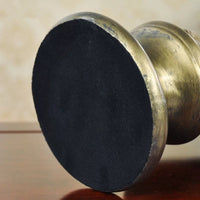 Ludwig van Beethoven Statue
All rise for the boy from Bonn whose music was sent into space on the Golden Record to showcase the achievements of humanity, the Moonlight Sonata Master and the HBIC (Head Beethoven In Charge): Ludwig van Beethoven. The four opening notes of his Fifth Symphony are all you need to hear to feel the awe, the majesty, and the power of Beethoven. Throw on a recording of his Ninth Symphony when you're feeling blue and listen to Ode To Joy to be reminded of the beauty of life. Give one of his piano sonatas a whirl—maybe No. 8, No. 29 or No. 32—to be reminded of the Pathétique state of your practice schedule. Just kidding!
Beethoven is important for many reasons, but he is noted as a crucial bridge between the classical and romantic eras of music. He is such a famous musician, you might think that any new piano should come complete with a statue of him. Does a piano even look right if Beethoven isn't sitting on the lid, staring you down with his fierce smize and gorgeous hair? We think not. So throw on your DVD of 'Immortal Beloved,' get your Eroica on, and bring a little Beethoven into your home. Both für Elise, and as a decorative treat for you.
This Beethoven statue measures 7.9 x 7.9 x 15.75 inches (20 x 20 x 40 cm). As it is made of resin, it may melt under extreme temperatures, and so you should not place it near a fireplace or candle, or expose it to strong direct sunlight. The color may vary slightly from the images shown here.