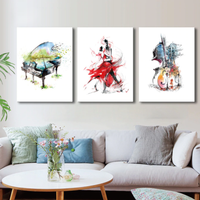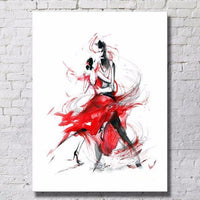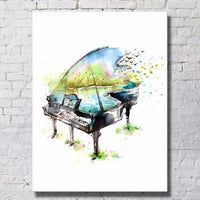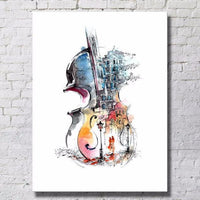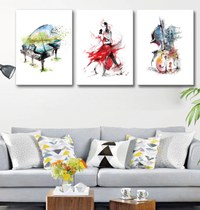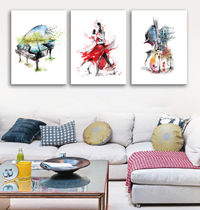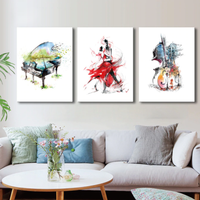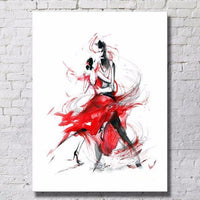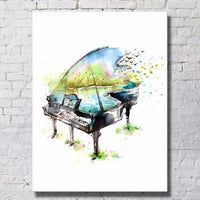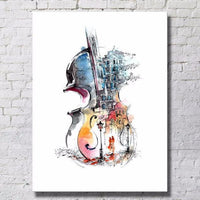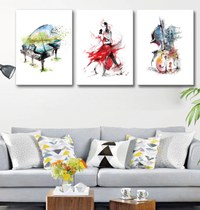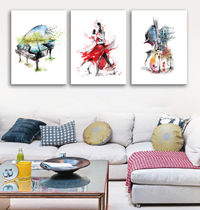 "Lively Trio" 3-Piece Oil Print Series
Shall we dance? Perhaps take a stroll in nature? Or maybe get lost on the cobblestones of your favorite city? This trio of oil prints featuring a grand piano, a dancing duo, and the majestic cello brings to mind the best of all three worlds. Whether you are looking for the fire of Bizet's Carmen, the soothing calmness of the rivers in Sibelius' compositions, or want to bustle through the city with one of Chopin's piano scherzos accompanying you, these three portraits offer a whimsical, radiant portrait of some of life's most wonderful moments.
There are three options: Piano, Dancing, and Cello. Pick your favorite, or simply get them all to decorate your room in one consistent theme. Each option comes in six sizes. It is for the canvas only, with no frame. The canvas material features a coating that makes it UV-proof, waterproof, and moisture proof.