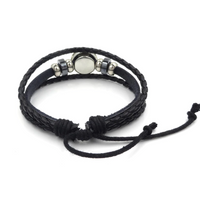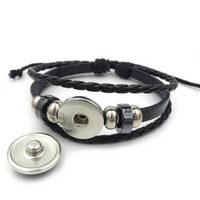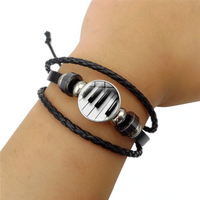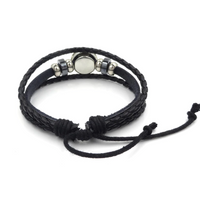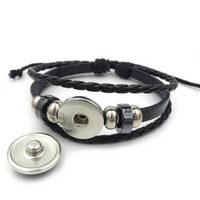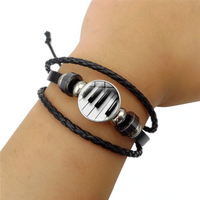 Leather Bracelet With Keyboard Charm
We spy this bracelet's eye-catching piano key charm as through a looking glass. The trios of lead-grey and metallic silver zinc alloy beads that flank the charm mimic this piece's three-tiered genuine leather strap. Wonderfully, the leather will soften and form to your wrist the more it is worn.
The braided leather straps and lace-up style clasp will add a hint of Western flair to any music lover's look. The bracelet is 7.1 inches (18 cm) long and 2.7 inches (7 cm) wide, and the glass charm measures 0.8 inches (2 cm) in diameter.