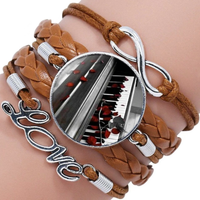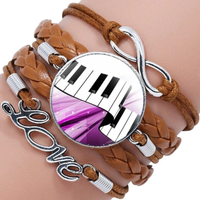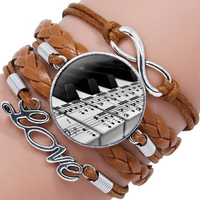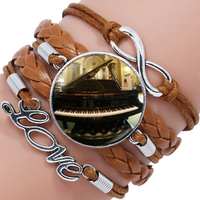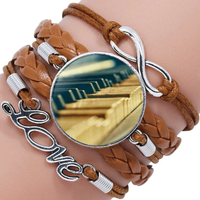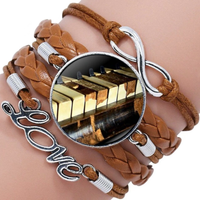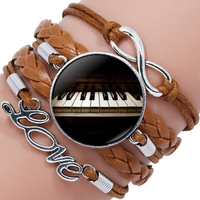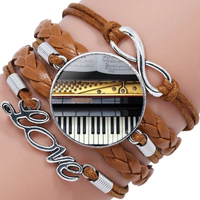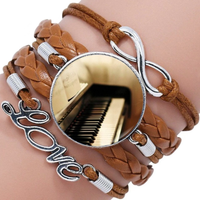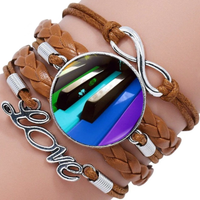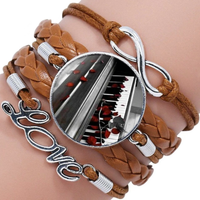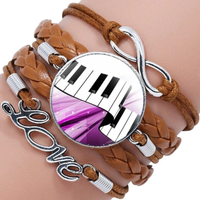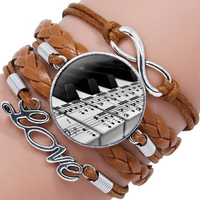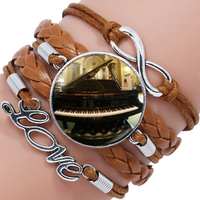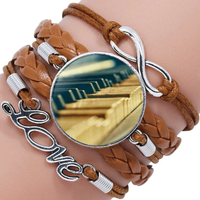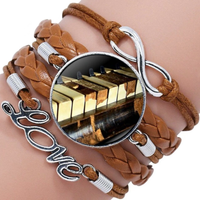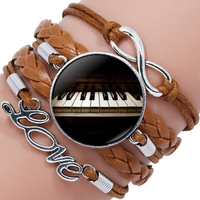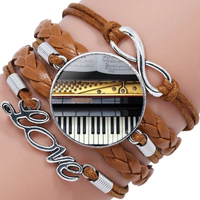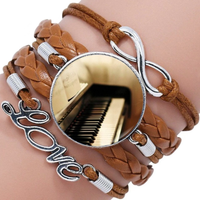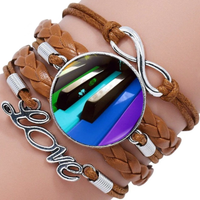 Leather Bracelet With Image Charm
This elaborate bracelet artfully combines a spectacular array of detail. It is available in black or brown leather and has eleven image options to choose from inside the central charm. These include a close-up view of technicolor piano keys, a wide shot of a grand piano, and a romantic still life that shows a red stem rose shedding petals over the ivories. Two zinc alloy charms flank the central disc to complete this impressive display.
If you are looking to achieve a dynamic, layered look without sourcing individual bracelets, this stacked arrangement is the perfect fit. It has a circumference of 6.3 inches (16 cm) and is 2 inches (5 cm) wide. The central charm measures 1 inch (2.5 cm) in diameter.