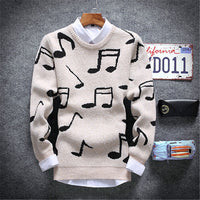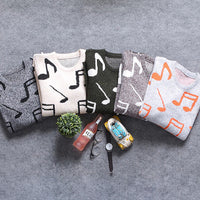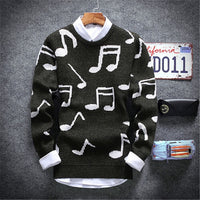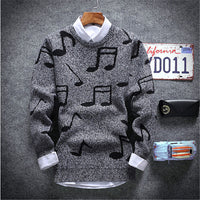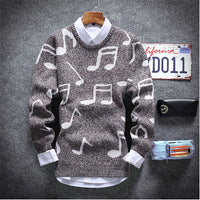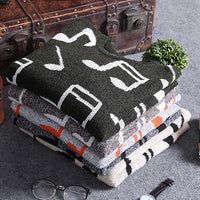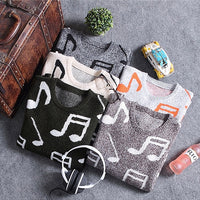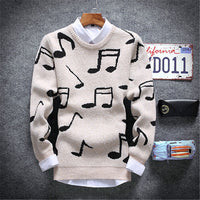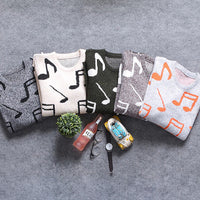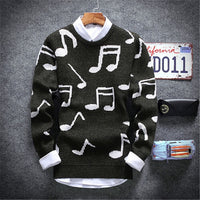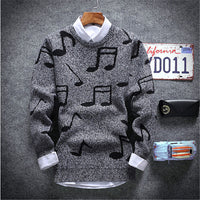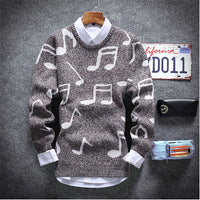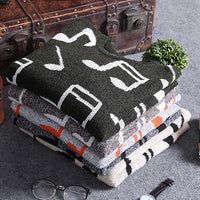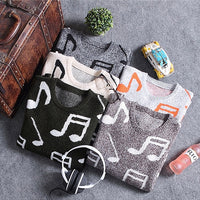 Knitted Sweater With Large Music Notes
Heathered knitwear elicits an old-school sensibility that lends a timeless flair to this statement sweater. The large, wabi-sabi style notes woven onto front and back update this classic crewneck with breaths of fresh musical air!
Pair it with a collared shirt for a more dressy look, or with turtlenecks or T-shirts for more informal occasions. It is available in five timeless color options and is made from a blend of cotton and polyester.
Important: Please pick your size based on the table below. Note that these sweaters' sizes are smaller than standard US sizes, and that they differ from those of other sweaters in our collection! Please be aware of our Returns & Refunds Policy.
Length
Shoulder Width
Chest Circmfr.
Sleeve Length
Size
in
cm
in
cm
in
cm
in
cm
M
26.0
66
15.0
38
34.7
88
25.2
64
L
26.8
68
15.4
39
36.2
92
25.6
65
XL
27.6
70
15.8
40
37.8
96
26.0
66
XXL
28.4
72
16.1
41
39.4
100
26.4
67
The following table may serve you as a rough guide:
Weight (lbs/kg)
Height (feet/cm)
110 / 50
121 / 55
132 / 60
143 / 65
154 / 70
5'5" / 165
M
M
L
XL
XXL
5'7" / 170
M
L
L
XL
XXL
5'9" / 175
M
L
L
XL
XXL
5'11" / 180
–
L
XL
XXL
XXL
6'1" / 185
–
–
XL
XXL
–