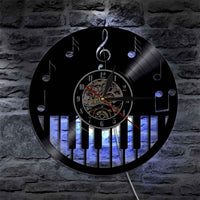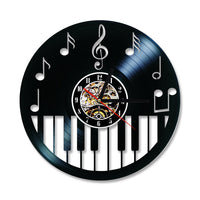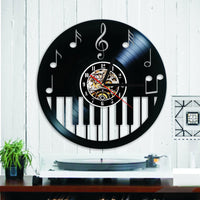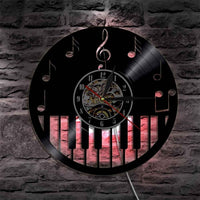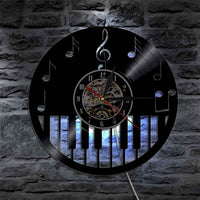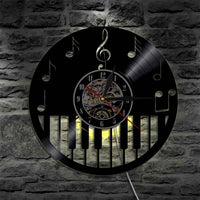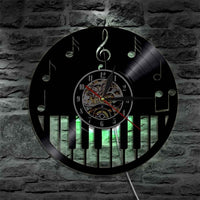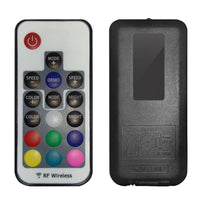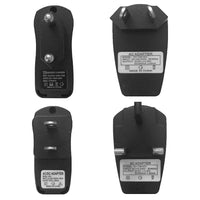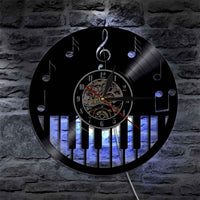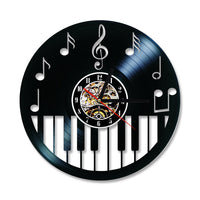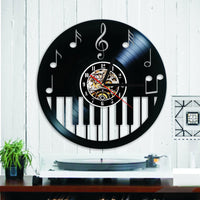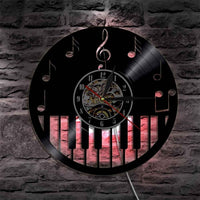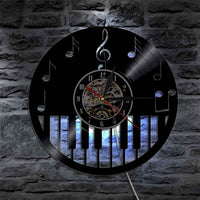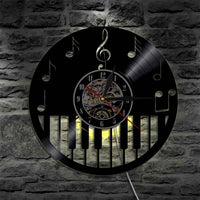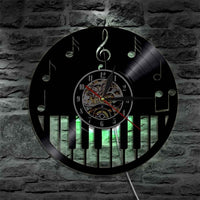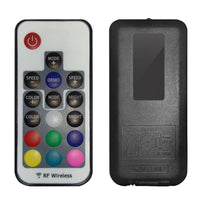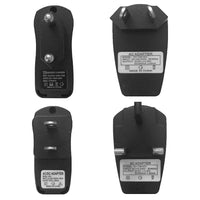 "Keyboard & Notes" Backlit Vinyl Clock
So much about music is based in the classics. Records were once cutting edge technology and are now a symbol of classic music from the past. However, there is something about the nostalgic look and the smooth play of a vinyl that makes it as timeless as a Volkswagen Beatle, and so in recent years bands and artists have given these shiny black disks a revival and started releasing their albums on vinyl again. Our Keyboard & Notes vinyl clock was laser-cut from an actual vinyl record and features a piano's keys, various notes, and a big treble clef at twelve o'clock.
If you select the LED option (powered by the included AC adaptor that matches the standard of your country), we will also send you a remote (battery included), with which you can choose from seven backlight colors and even start a light show!
The clock is twelve inches in diameter, made of high-quality vinyl, and has a silent, quartz-based motor (driven by two AA batteries, not included) that provides a calm environment, perfect even for your bedroom. The pointers are made from durable aluminum.