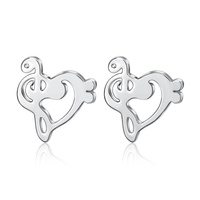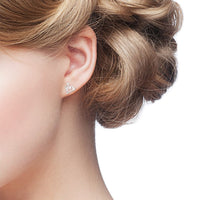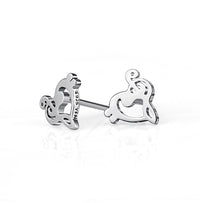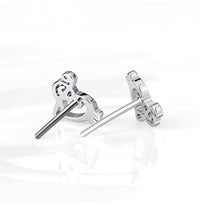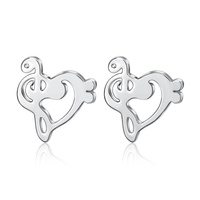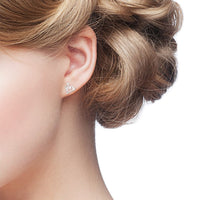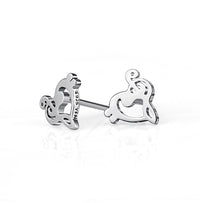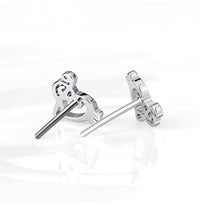 Double Clef Heart Silver Stud
A treble and a bass clef have been masterfully formed into an abstract heart cast in glossy 925 sterling silver. These earrings' free-flowing lines sway with arduous movement as if poised to fly away on unfurling wings of love.
Whether you are looking for a romantic gift for a loved one, or for a self-loving treat for yourself, these earrings are sure to feel special whenever they are worn. They measure 0.34 x 0.34 inches (8.6 x 8.6 mm).