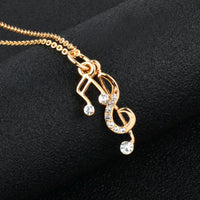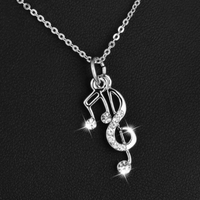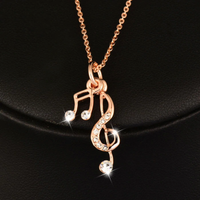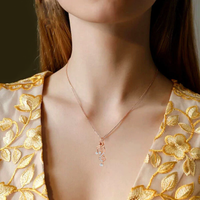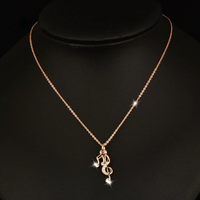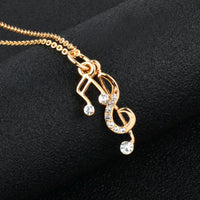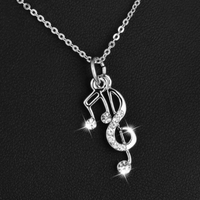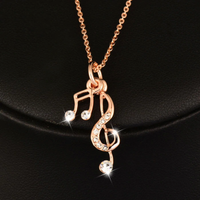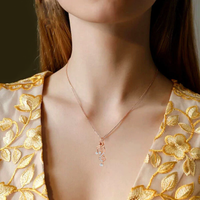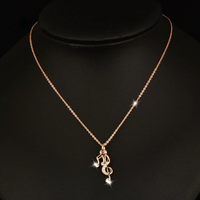 G-Clef & Sixteenth Note Necklace
Get double the glamour with this two-in-one necklace. You are sure to catch the eye of many music lovers as the two pendants sway and dance on their chain. The pendants' shiny cubic zircon inlays make this necklace a chic and romantic gift for girlfriends, wives, or loved ones.
Choose from either a gold-, silver-, or a rose gold-plated copper alloy for the chain and pendant frames. The necklace is 16.5 inches (42 cm) long, and its pendant is 1.1 inches (28 mm) long.