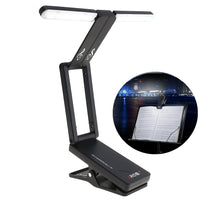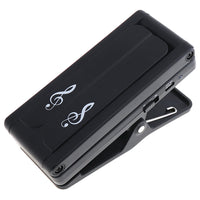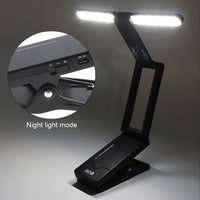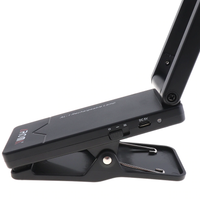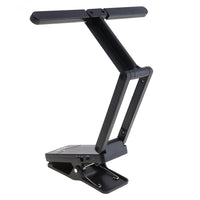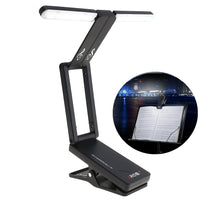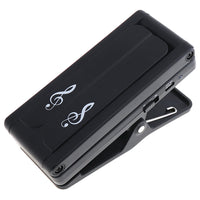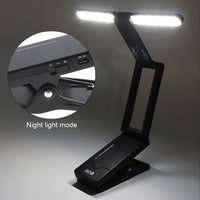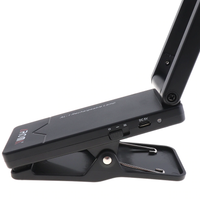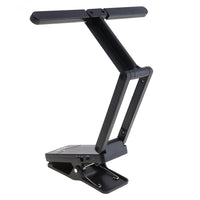 Foldable Rechargeable Clip-On LED Lamp
This modern, cleverly-designed lamp will make your sheet music shine as brightly as your playing. It folds down to a conveniently small size for easy storage and transportation and has been programmed with two brightness settings for extra versatility.
When unfolded, this lamp is 10.4 inches (26.5 cm) tall and 7.7 inches (19.5 cm) wide, but after use it can conveniently be folded down to a compact size of 4.7 inches (12 cm) in length and 2 inches (5 cm) in width. This lamp charges with a handy USB cable, which is included.