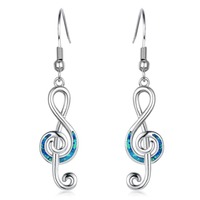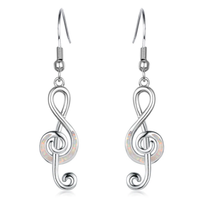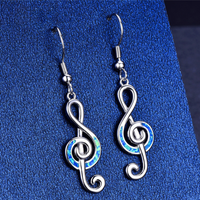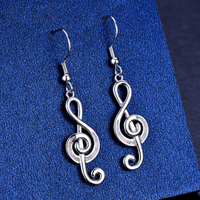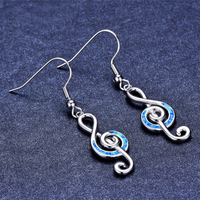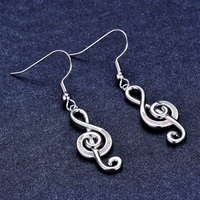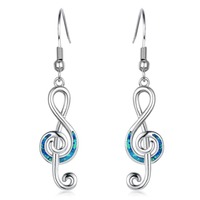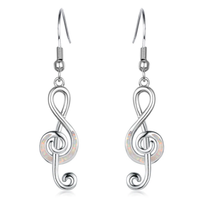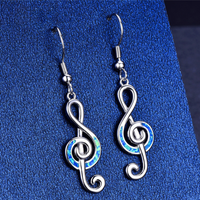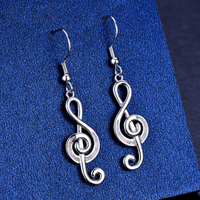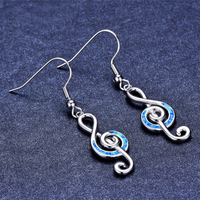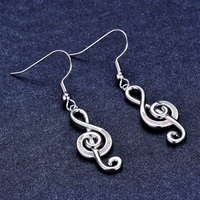 Fire Opal Treble Clef Drop Earrings
These treble clefs have been decorated with iridescent blue or white fire opals that shimmer like paua shells and pearls. If you are looking for earrings with a slightly more ethereal flair, this pair's opal accents are eye-catchingly otherworldly and will look excellent when paired with prismatic stones like turquoise and marble.
These drop earrings measure 1.1 inches (29 mm) in length. Their silver-filled alloy has greater longevity than silver-plated jewelry, with many of the timeless characteristics of sterling silver.