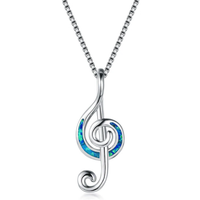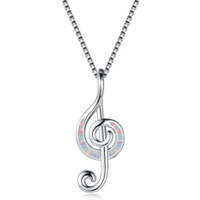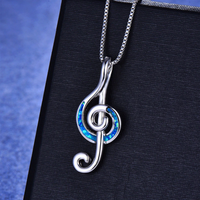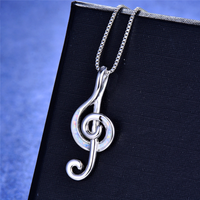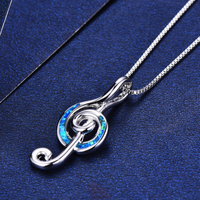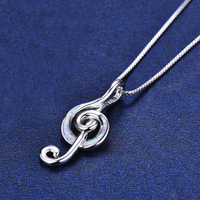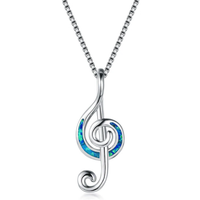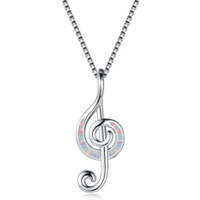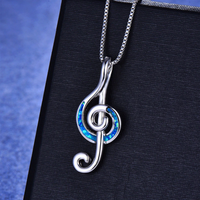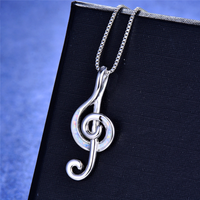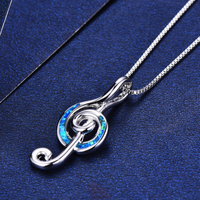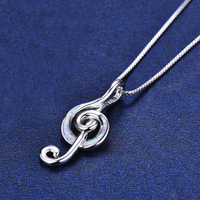 Fire Opal G-Clef Necklace
Multi-colored, luminescent fire opals add a distinctive shine to this 925 sterling silver necklace. Choose between a blue inlay that glitters like the alluringly azure depths of rivers and oceans, and a pearlescent white opal inlay that highlights pastel blue and pink tones against its creamy white background.
The blue fire opal will look lovely paired with other cool-colored stones such as turquoise or blue agate, while the white will look lovely when worn with white or pink freshwater pearls. The treble clef pendant is 1.14 inches (29 mm) long.