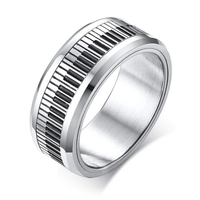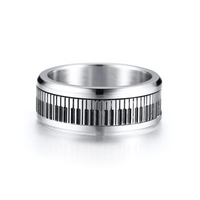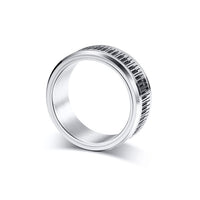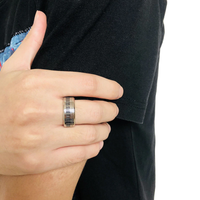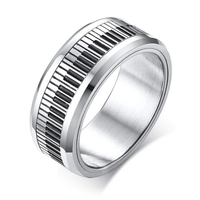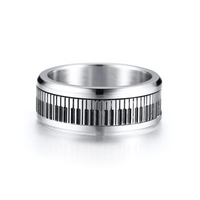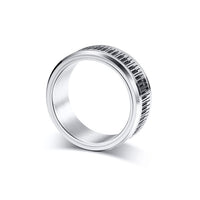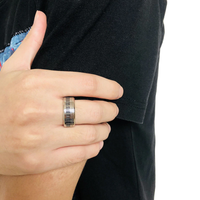 Fidget Spinner Piano Fashion Ring
Inspired by Tibetan prayer wheels, spinner rings are often used as tools for relaxation and focus. Unlike other contemporary aids like stress balls or fidget spinners, these rings double as subtle and stylish accessories that can be understatedly paired with any outfit.
This stainless steel version shows a piano keyboard that will hypnotically rotate when pushed, eliciting a playful piano roll. The ring is available in the six sizes listed below. It is 0.31 inches (8 mm) wide, 0.08 inches (2 mm) thick, and weighs 0.18 ounces (5 g).
Diameter
Size
inches
cm
7
0.68
1.73
8
0.71
1.81
9
0.74
1.89
10
0.78
1.98
11
0.81
2.06
12
0.84
2.14