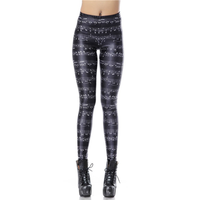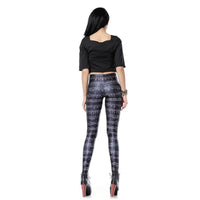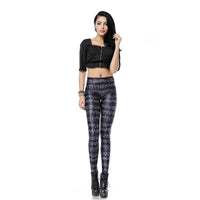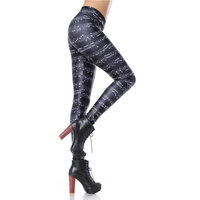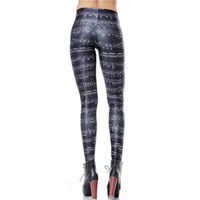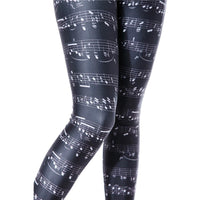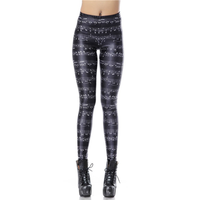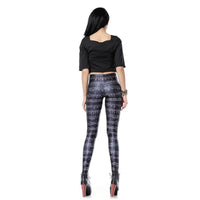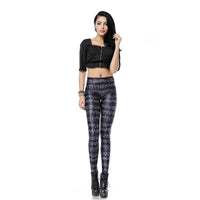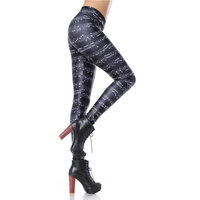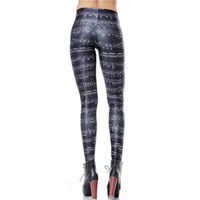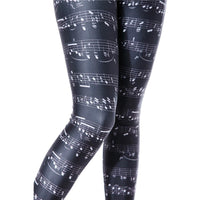 Evening Sonata High-Waist Leggings
Everybody knows about the sex appeal of little black dresses, but what about little black leggings? These lustrous leggings are decorated with fluttering white musical scales that swathe a slimming black body. You are sure to receive more than one wink in your direction as these leggings hug your hips as your sway to your favorite scores.
Their high-waist cut makes them especially slimming as they tighten up the coy curvature of your middle, rear, and thighs. They are made from a blend of spandex and polyester, which gives them a good amount of stretch to keep you from feeling constrained.
Disclaimer: Be aware that the designs of the two legs are mirror images of one another; the notes on the right leg are therefore facing the wrong way.
Important: Please pick your size based on the table below. All measurements were made in the leggings' stretched state (i.e., while worn). Note that these leggings' sizes are smaller than standard US sizes, and that they differ from those of other items in our collection! Please be aware of our Returns & Refunds Policy.
Waist
Hips
Length
 Size
inches
cm
inches
cm
inches
cm
 S
24.4–35.4
62–90
37.8–45.7
96–116
35.8
91
 M
26.0–37.0
66–94
39.4–48.0
100–122
36.6
93
 L
27.6–39.4
70–100
40.9–49.6
104–126
37.4
95
 XL
29.1–41.7
74–106
42.5–51.2
108–130
38.2
97