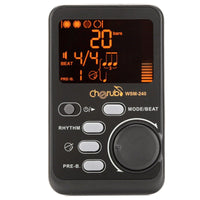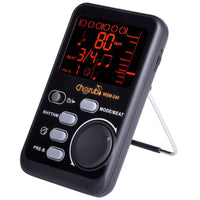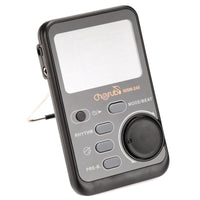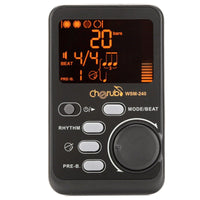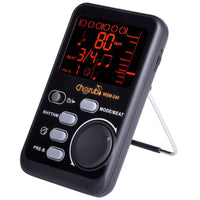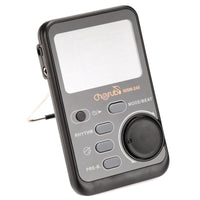 Electronic Metronome With Display
If you are looking for a metronome that emphasizes convenience and efficiency, this electronic option is a smart choice. It can be easily slipped into bags and music cases, comes attached to a retractable kickstand for ease of use, and it provides several functions that classical wind-up metronomes cannot offer: In addition to  allowing you to highlight every second, third, fourth, or sixth beat, it can tick at a selection of rhythms and at a set volume level, and it will give you a visual representation of your position in the beat on its display.
This electronic metronome works in a tempo range from 30–250 bpm, it is 4.5 inches (11.5 cm) high, 2.8 inches (7 cm) wide and 1.2 inches (3.1 cm) deep, and it weighs 3.5 ounces (100 g). Batteries not included.