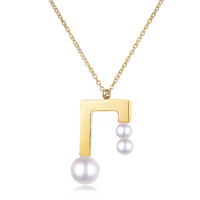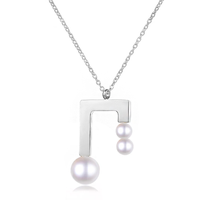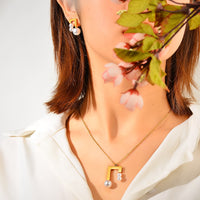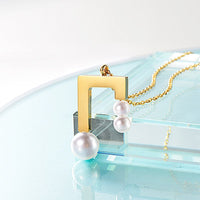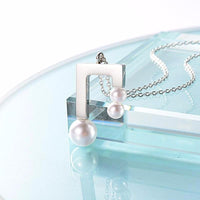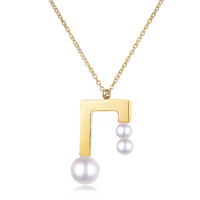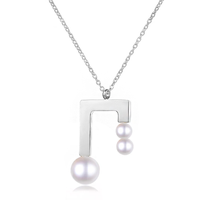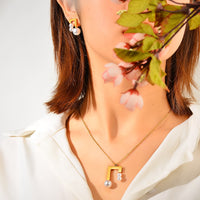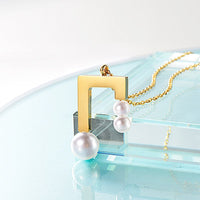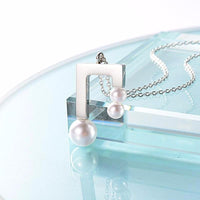 Eighth Note Necklace With Pearl Heads
This necklace has a pendant with an abstract design of two beamed eighth notes whose noteheads are given by three pearls — one on the first and two on the second note. Both color options — choose from silver- or gold-colored — will beautifully complement every skin tone. The necklace and its pendant are made from colored stainless steel.
This necklace is 17.3 inches (44 cm) long. Its pendant is 1.1 inches (29 mm) high, with its two larger pearls being 0.25 and 0.4 inches (6 and 10 mm) in diameter.