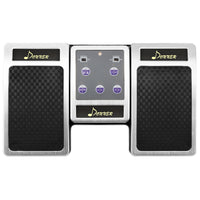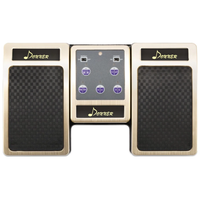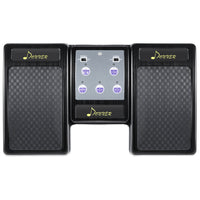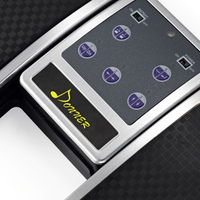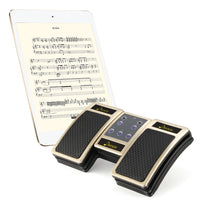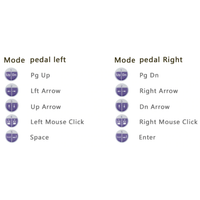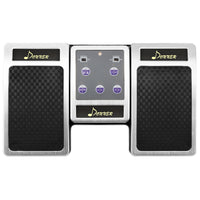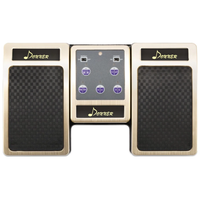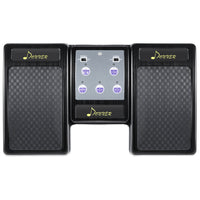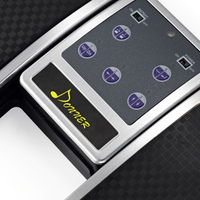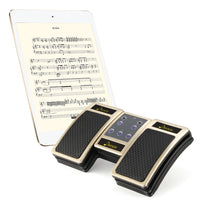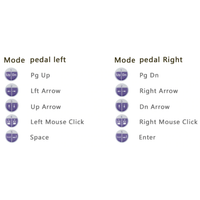 Donner Bluetooth Page Turner Pedals
Wind is the enemy of any musician who is playing an outdoor gig. Imagine you are playing cocktail hour for a wedding in a garden, and a big gust of wind rips your photocopy of Pachelbel's Canon in D off your music stand. Nightmare! Take that worry out of your life, and pair your tablet with the Donner rechargeable Bluetooth page turner pedals.
Using a tablet with an automatic page turner is an eco-friendly solution, as scanning your music into your tablet reduces the amount of paper you use. This specific device has a 30-foot Bluetooth range, and it is compatible with all the standard devices (Macs, PCs, iPads, and Android tablets) and the most popular music display programs (e.g., forScore, OnSong, NextPage, MusicReader4, Teleprompt+3, Paperless Music, piaScore, and DD GigBook): Simply turn on and enable your device, and press sync! In addition, this page turner can also be used with a tablet for teleprompting or media control.
The rubber grip-textured pedals stand out against the body's brushed-metal look (choose between silver, golden, and black) and the silver-colored control panel. You can use those pedals as left and right foot switches that emulate arrow keys, PageUp/PageDown keys, or mouse clicks. The Donner page turner is made of high-quality plastic and metal, and it comes with a rechargable battery that can last 50+ hours on a single charge. A USB charging cable is included.