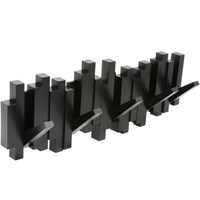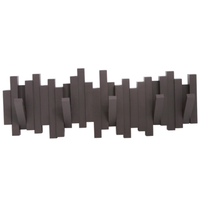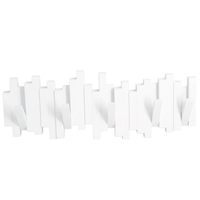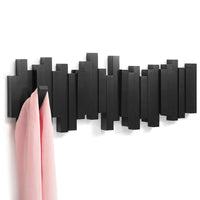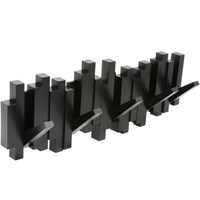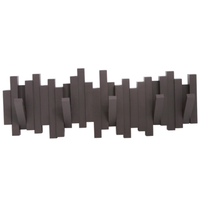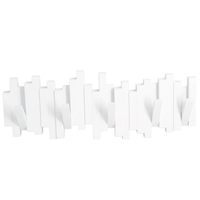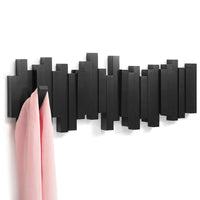 Designer Piano Coat Hanger
An abstract take on a piano keyboard, the Designer Piano Coat Hanger combines functionality with artistry – it is rare for something with the usefulness of a coat hanger to possess such a powerful, dramatic sense of line and structure. The tiny rectangles of the keys combine in a pattern evocative of buildings and architecture. The monochromatic color palette gives your pianistic skyscrapers a streamlined, clean appearance.
This hanger is available in three color options (make sure to select your favorite before placing your order) and measures 7.4 in x 19.2 in. The five posts stick out at a 45 degree angle and can be swung back into the body of the hanger when they are not being used to hold items. There are two wall mounts on the back of this hanger, with all the screws needed for the installation included.